Hey crafters! Today we wanted to share a beautiful summer scrapbook layout created by one of our designers, Evi from Life with Evi. She's been on the blog a few times before and has created a few layouts for us in the past.
What we love about Evi is her amazing Youtube channel! She posts a ton of scrapbook layout process videos on her channel which take you step by step throughout her scrapbook layout making process. One time she even did a Facebook live video for us using one of our scrapbook kits. People loved it and she did such a good job!
She's so creative and we are so excited to share what she has come up with with our July scrapbook kit!
Evi's Summer Scrapbook Layout
Without further ado, below is Evi's beautiful summer scrapbook layout featuring her adorable little one! Could this layout get any cuter? We love the use of the large SUMMER letters and the embellishments that she was able to use from our scrapbook kit.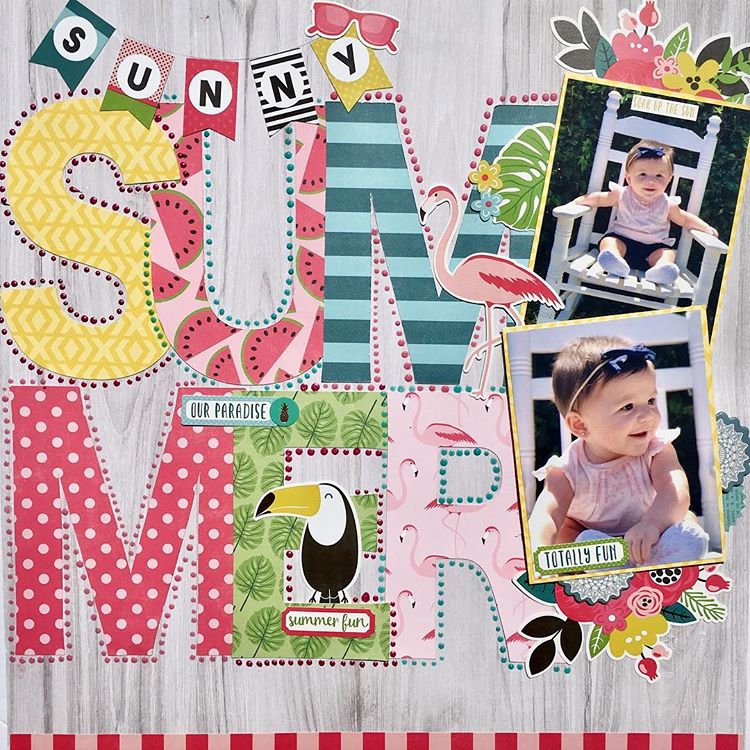 If you'd like to see how this scrapbook layout was made, be sure to click the process video below: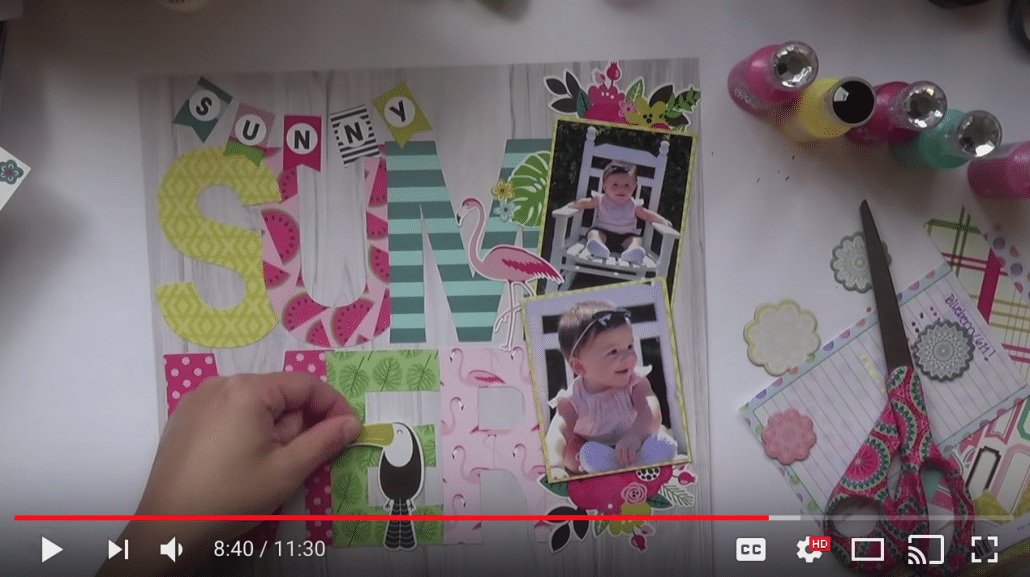 July's upgraded scrapbook kit is laid out in the picture below.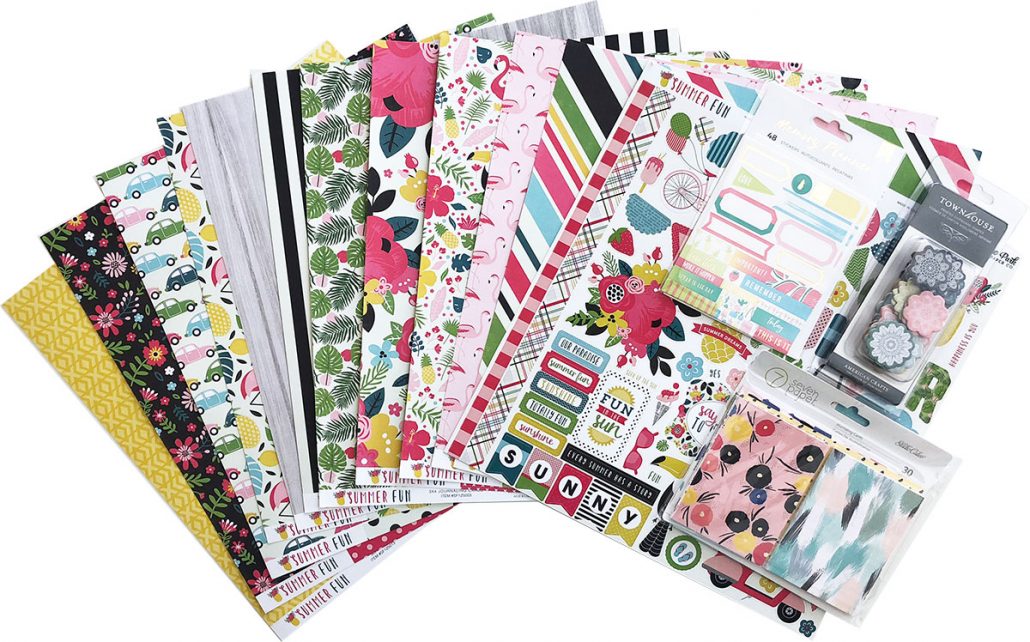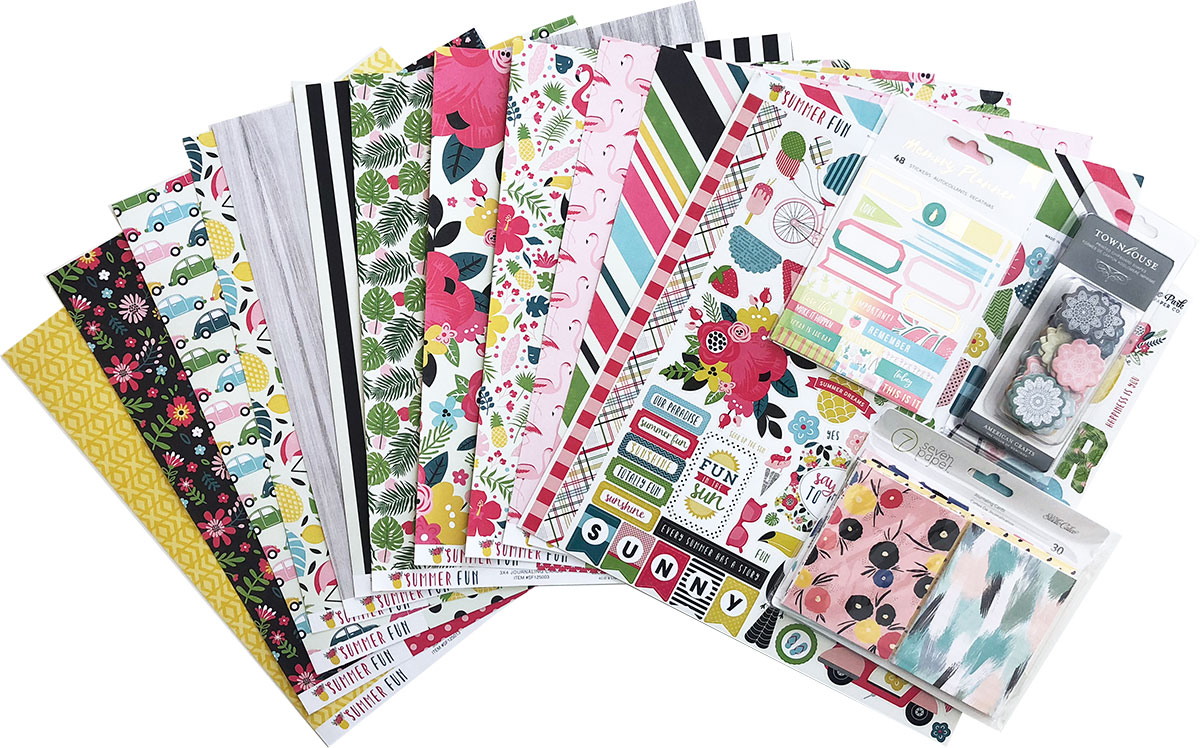 Evi's Past Work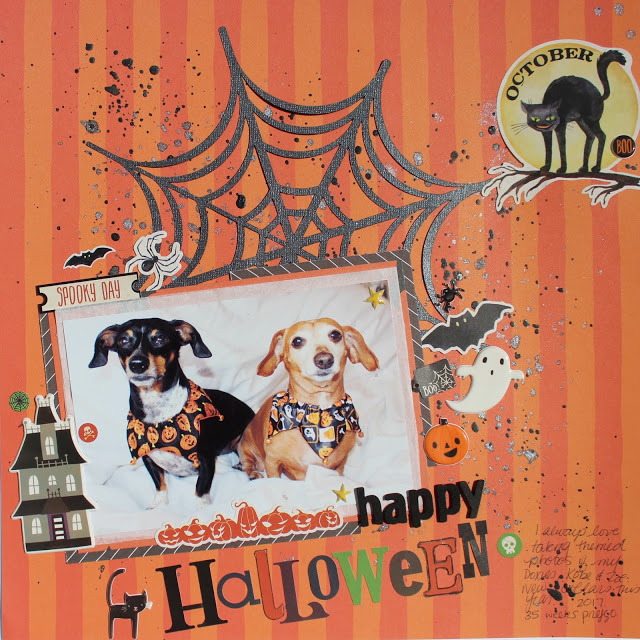 Isn't this halloween layout just so amazing and creative? The puppies are absolutely adorable and we love the mixed media. You can buy this kit in our one time shop! Here's the link to the entire process video on our her Youtube channel.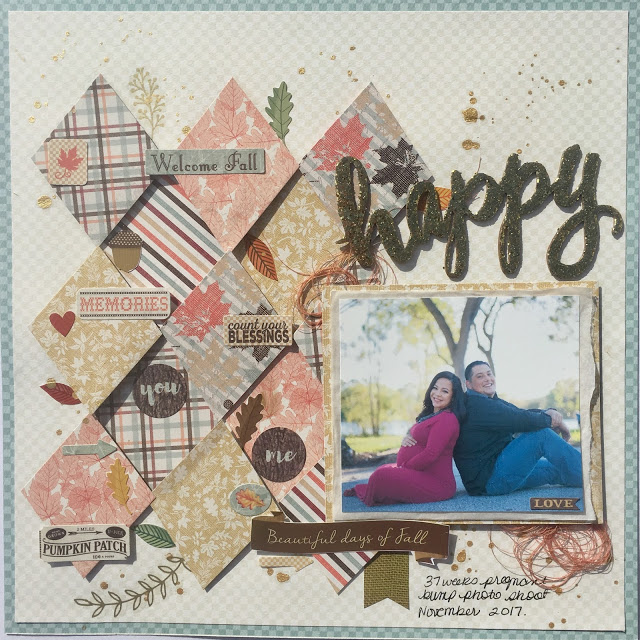 This scrapbook layout captures the essence of fall in one page, we love it! You can buy this scrapbook kit on our one time shop.
If you're a member we hope you enjoy this process video! If not, join us at https://scrapbookingstore.com and you can get a beautiful kit like this delivered to your door every month.
Share your crafts with us on Facebook, on Instagram, and on Pinterest. Share with others using #scrapbookingstore on both Instagram and Facebook. We'd love to see what you're up to!
[inbound_button font_size="20″ color="#e15ec4″ text_color="#ffffff" icon="" url="https://goo.gl/tioDnV" width="" target="_blank"]GET JULY'S KIT DELIVERED TO YOUR DOOR[/inbound_button]