We put together another Easter crafts round up for you today. This time it's all about DIY easter cards that you can easily create from scrapbooking supplies and scraps. Let's get right to them:
1. Simple, adorable and oh so festive! You can make these fun diy easter cards in no time.
[source]
2. Simple yet oh so elegant. We love the layers and pattern paper in this DIY easter card. The designer walks you through a step by step tutorial, be sure to check it out.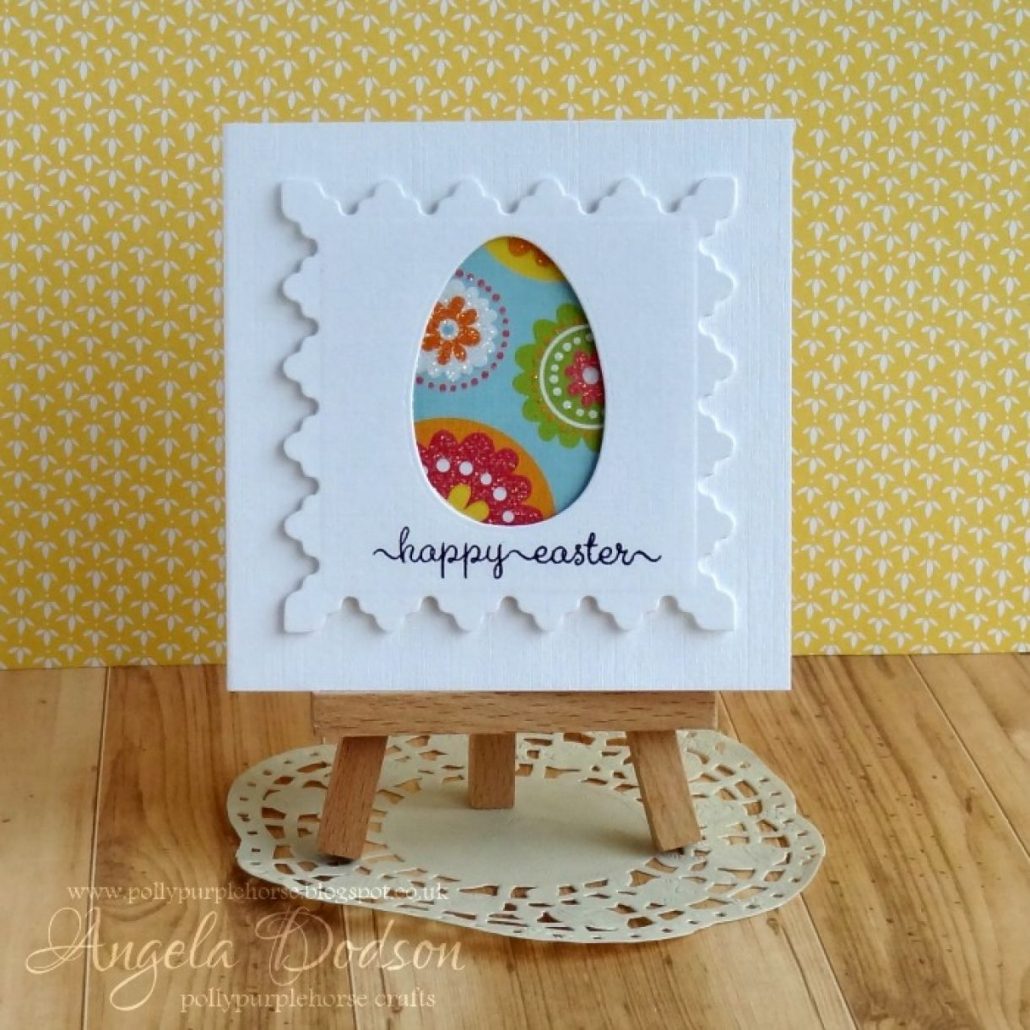 [source]
3. Here's a beautiful creative made with washi tape.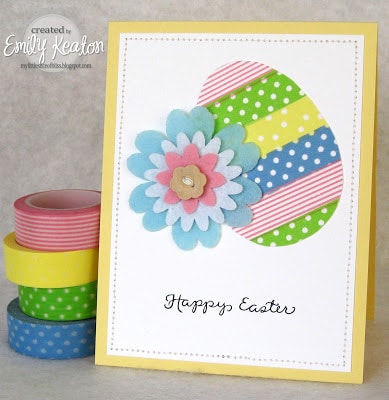 [source]
4.  Usually when we think of Easter we think of pastel colors. Here's a trendy, monochromatic take on the Spring celebration. We just love the use of pastels with the blacks and whites, don't you?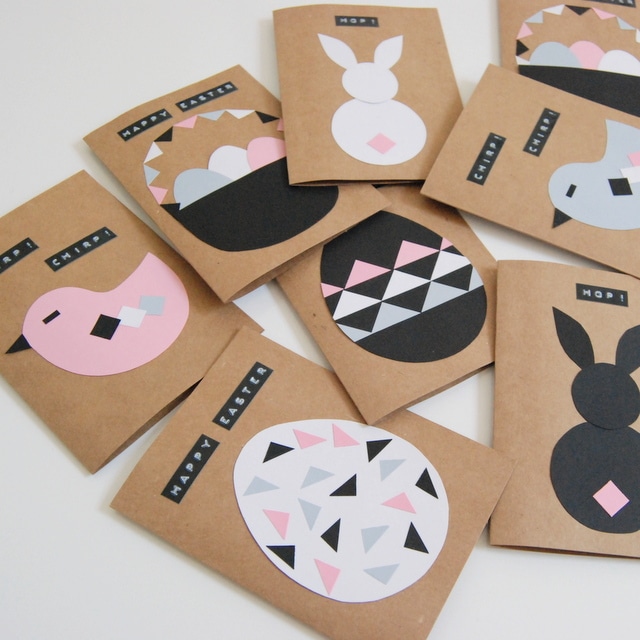 [source]
5. We are really just loving the simple cards for Easter this year. Check out how elegant these egg designs and sequins can look.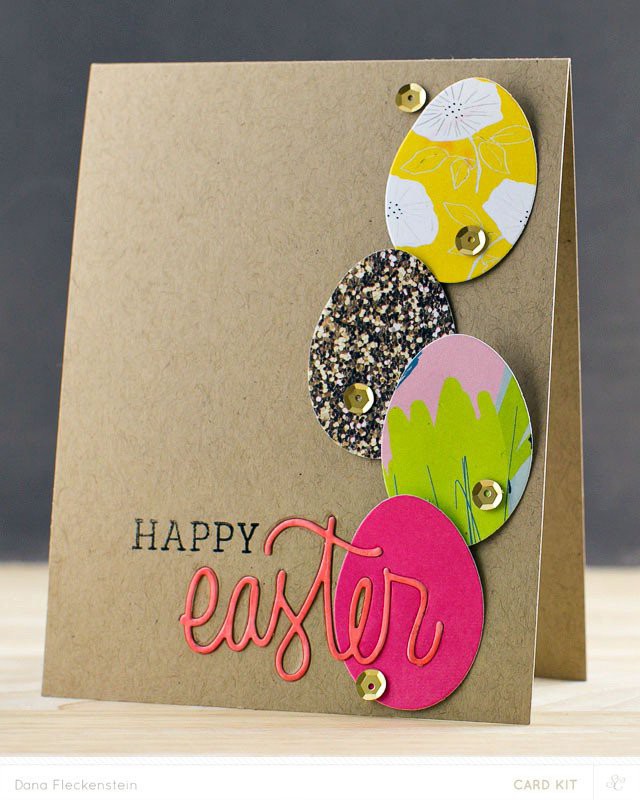 [source]
6. What crafter use paint chip samples to create their masterpieces? Check out this elegant and beautiful DIY Easter card that uses paint chip samples. This is one of our favorites.    
[source]
7. We are drooling over gorgeous Easter card! The pearl detailng and gold ribbon are everything. Also, its making us want some Cadbury chocolate eggs, anyone else?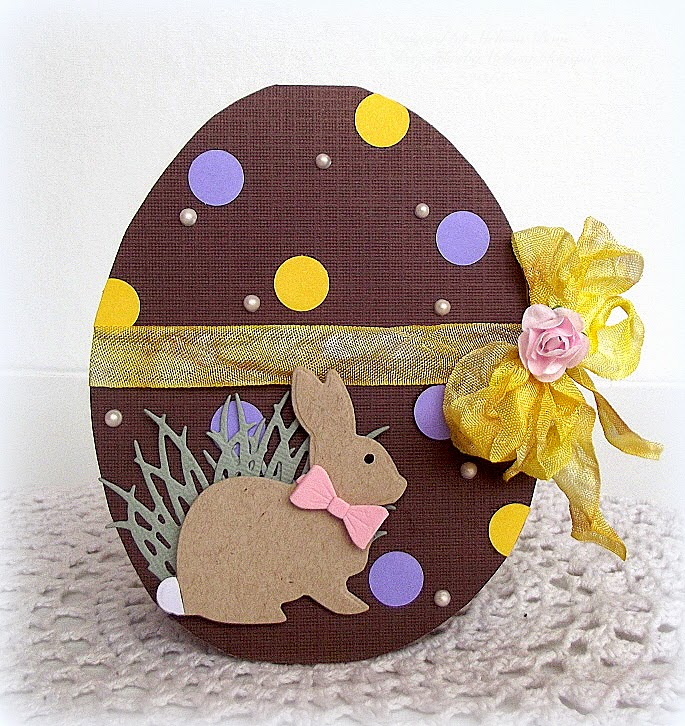 [source]
8. No Easter specific prints or embellishments? No problem. See how this designer creates this beautiful DIY Easter card with stamps, alphas and ribbons.  
[source]
9. Easter and Spring go hand-in-hand and this card has both. The Springtime butterflies and festive eggs dimensions is amazing. And how cute is the little basket?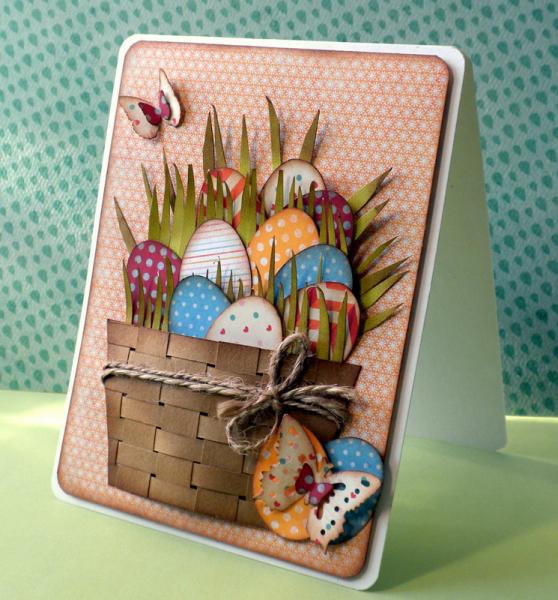 [source]
10. Finally is our most loved DIY Easter card inspiration. The pastels, layers, embellishments and pom poms are so adorable !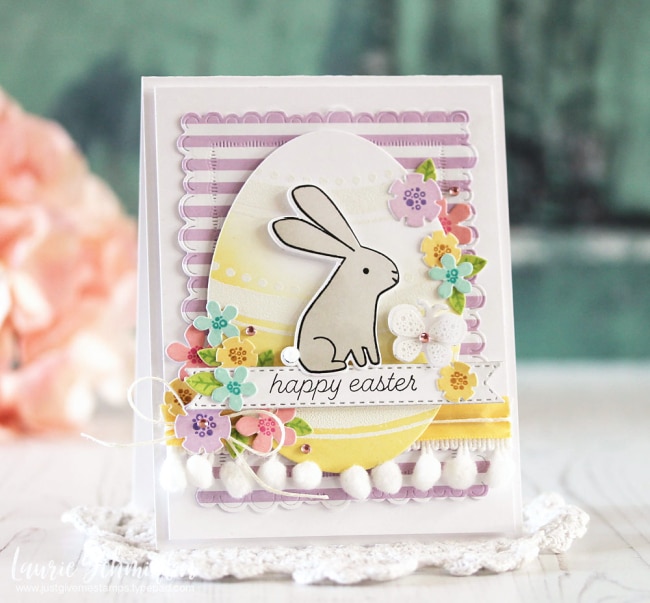 [source]
We hope you love these 10 DIY Easter cards! We wish you an enjoyable festive time with your family, loved ones and fellow crafters.
[inbound_button font_size="20″ color="#e15ec4″ text_color="#ffffff" icon="" url="https://goo.gl/ZTa6Tf" width="" target="_blank"]GET MARCH'S KIT DELIVERED TO YOUR DOOR[/inbound_button]