This month's scrapbooking kit is so loved by all of our members! It's pumpkins, Halloween inspiration, and all things spooky to create a beautiful pumpkin scrapbooking layouts like the one below or more seasonal fun. Our October scrapbook kit features Nightfall by Authentique along with three wonderful goodies. Evi created the pumpkin scrapbooking layout below and other beautiful projects that you can find on her Youtube channel. Check it out: https://www.youtube.com/channel/UCNKivX6oP_EeVeJH2TF47dw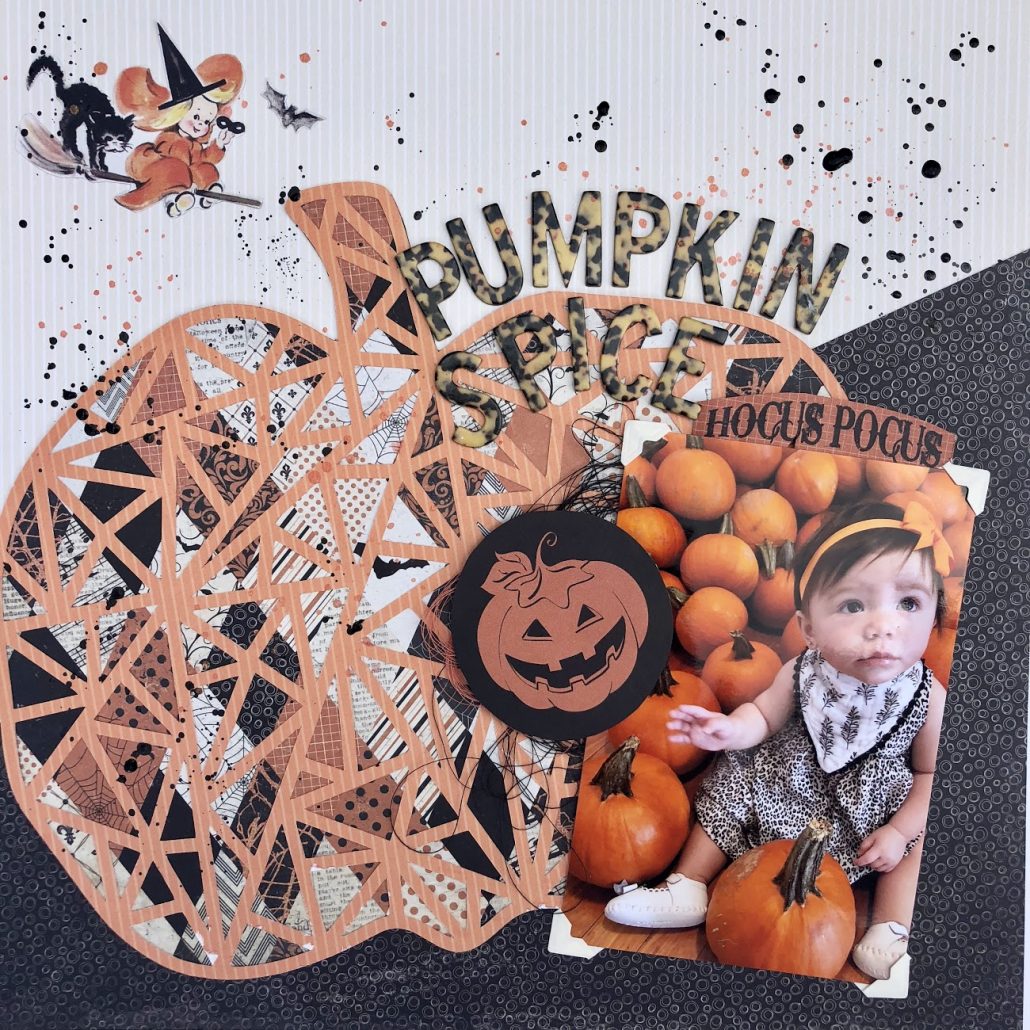 How boo-tiful is this pumpkin scrapbooking layout?! We love all the details and different techniques Evi uses in her layouts. We especially love how she's the multiple-patterned print paper from the Nightfall Scrapbooking Kit behind the cut out of the pumpkins.
Another crafty technique is to use splatters of ink on the paper to add fun dimensions. You can see here how Evi uses orange and black ink splatters on the ivory lined background paper. She also adds an adorable cut out element from the Nightfall Scrapbooking Kit.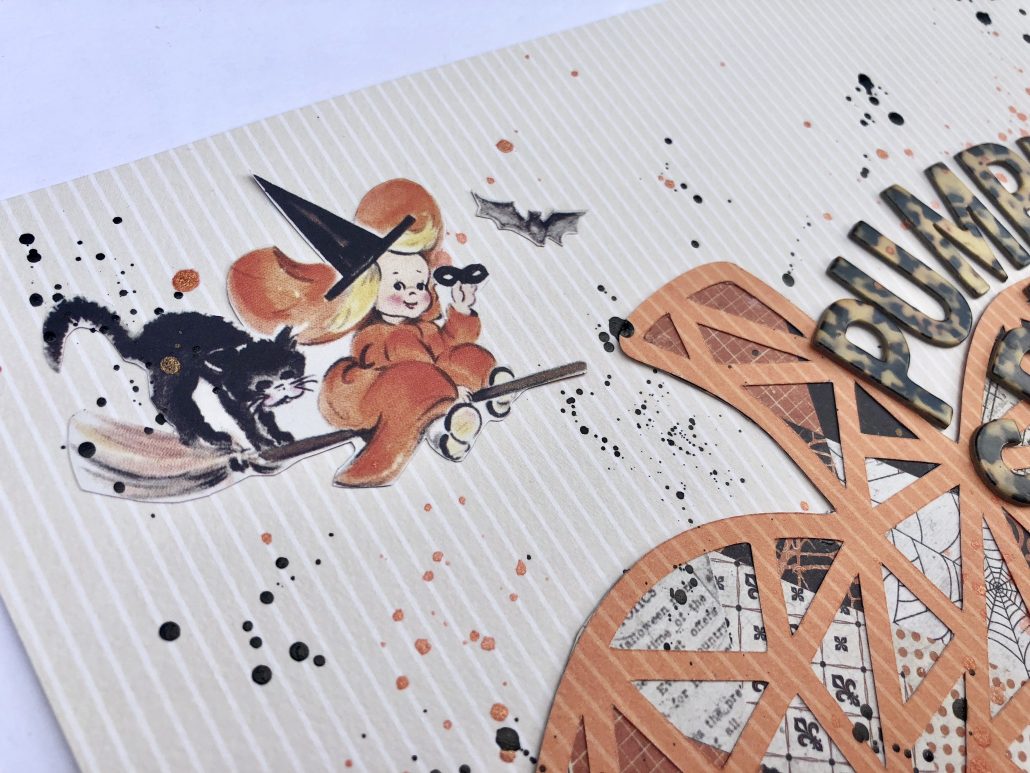 There are a few more scrapbooking techniques Evi has up her sleeve. A signature element of her layouts is a cluster of a thread. You can see here how it is subtly placed behind the super cute jack-o-lantern and also the photograph. Finally, with the addition of the seasonal PUMPKIN SPICE title and adorable picture of her little her, this layout is just amazing!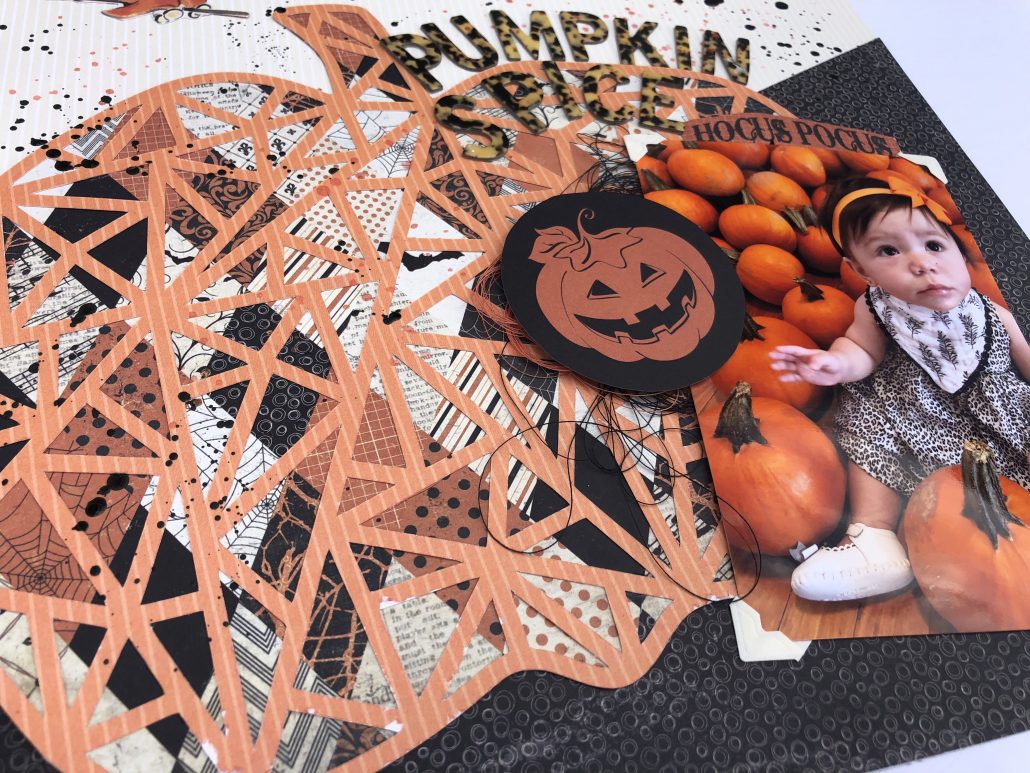 If you'd like to achieve this similar look, Evi uses a cut file from the Silhouette Cameo: Paige Evans, Geometric Pumpkin, Design ID #278103. If you like these layouts, head to our Instagram and you can see even more inspiration!
Share your crafts with us at www.facebook.com/scrapbookingstorecom, on Instagram @ScrapbookingStore, and on Pinterest https://www.pinterest.com/scrapbookingst/. Share with others using #scrapbookingstore on both Instagram and Facebook. We'd love to see what you're up to!