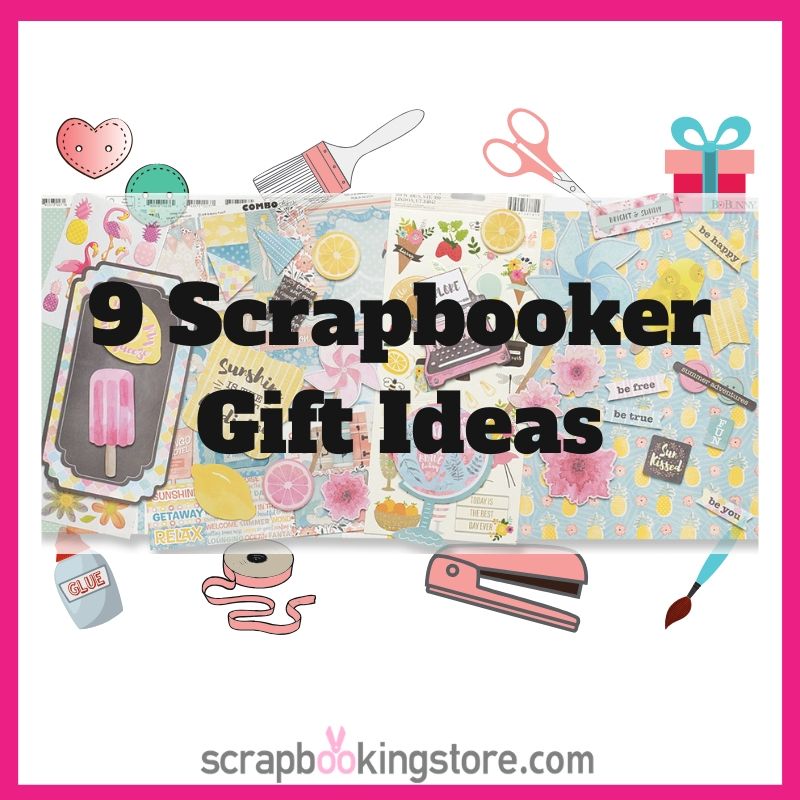 Crafting
9 Perfect Scrapbooker Gift Ideas
The holidays are officially here which means it's time to start thinking about gifts for those special people in your life. If you are looking for gift ideas for a scrapbooker, then you've come to the right place! Also, if you are a scrapbooker, then feel free to send this along to the special people in your life who may be looking for the perfect gift idea for you. 🙂
A Fiskars Trimmer is pretty much a staple for any scrapbooker. It's typically one of the first things you purchase. But we love this one because it's effect yet compact and portable. Plus it comes in a slick black color. It's a very well-reviewed item at a totally reasonable price point. Highly recommended if your in the market for a new trimmer.
This tool from We R Memory Keepers is perfect for helping you make custom envelopes or even your own gift boxes for your Christmas gifts this holiday season. Plus, it's inexpensive and a must-have tool according to our Design Team member, Samantha Taylor.
​

Tim Holtz is known for making great products and this one is no exception. The Glass Media Mat is perfect for keeping your workspace clean so you don't have to worry about getting paint or spray all over while working with mixed media. It's super easy to clean and you won't remember how you ever managed to work on crafts without it!
This is another absolute must-have for any scrapbooker and a favorite of our Design Team. Having an easy way to lay down tape on our layouts is critical for precision and speed. This Scotch ATG gun is well-reviewed by scrapbookers everywhere
You can't go wrong with Tim Holtz products and we especially love this sprayer kit which includes blending tools and foams. It'll create sprayed, distressed looks and is the perfect finishing touch for all your layouts!
Our Design Team Member Meggy Blethen swears by these pens. They are perfect for journaling on your layouts, especially if you are writing in a small space. They are super affordable and versatile and a must-have companion for your scrapbooking collection.
A T Square Ruler is a basic necessity for any serious scrapbooker, and everyone on our Design Team agrees. We like the Mr. Pen Ruler in particular, given how well-reviewed it is and also how affordable. Keep those lines and edges straight and your layout will be looking great!
You can't be a successful scrapbooker without your loyal pair of scissors! In this case, we've picked out a double pack for you! These 9.5 Double Beveled Shears are great for cutting thicker stuff like chipboard, wire, and fabric. The 7.7 Titanium Snips are perfect for detail cutting (fussy cutting anyone?!). These are quality scissors that are well worth the price.
Last but not least on our list is the Tsukineko SZ000031 Full-Size StazOn Multi-Surface Inkpad in jet black of course! Using good ink for your stamping projects is critical, and Stazon ink pads are the best. They dry quickly and come out very sharp without smudges. This is the perfect ink for anyone that loves their stamps as much as we do!
Happy Holidays and enjoy!