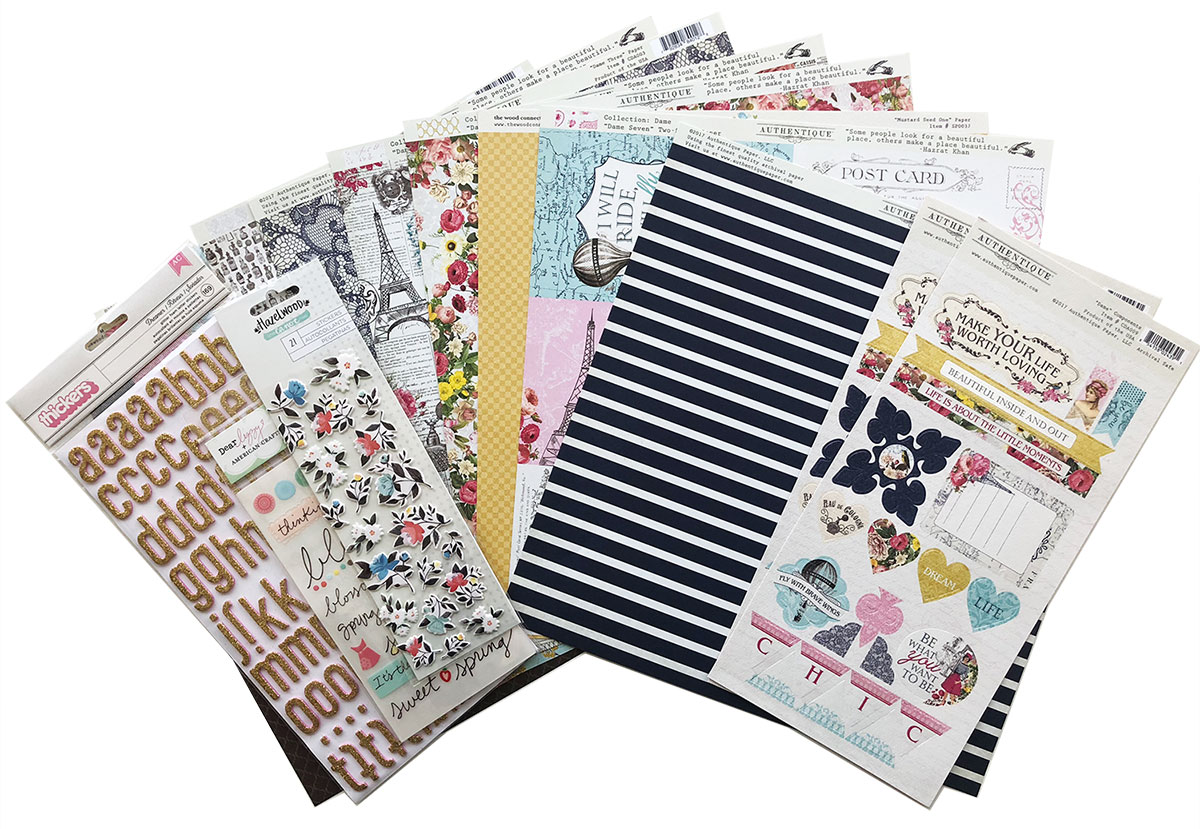 Kit of the Month
March 2018 Scrapbook Kit
March is here with a collection full spring blooms, feminine design and Parisian style.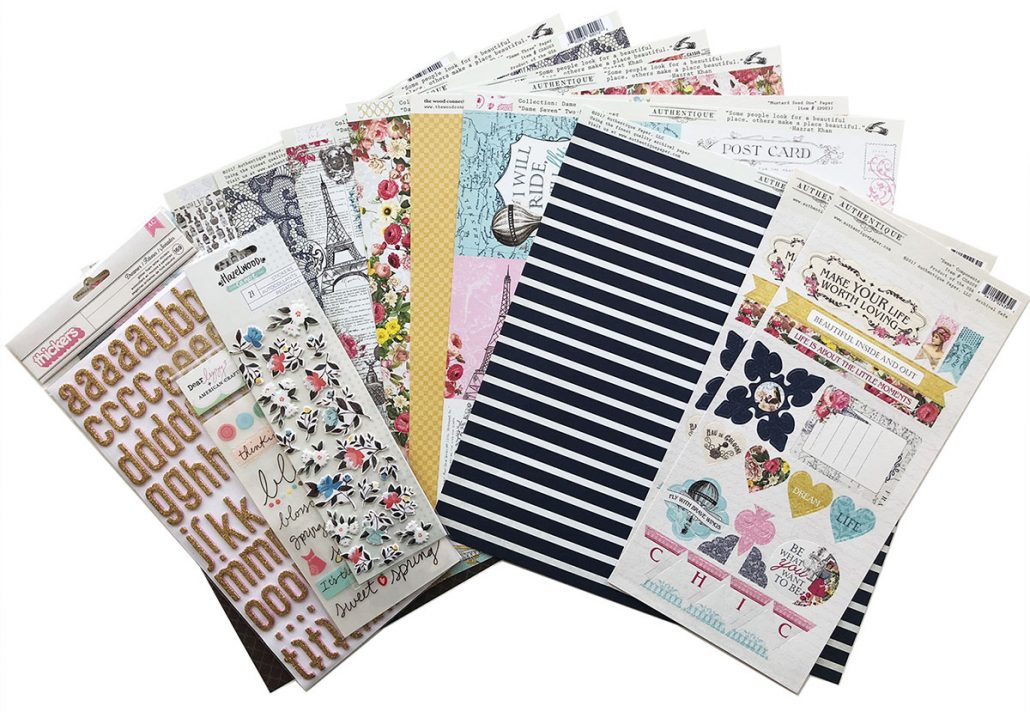 Inside you will find a gorgeous 12″ x 12″ Authentique, "Dame" scrapbooking kit, along with custom inspiration on the other side. This collection is all about elegance, feminine beauty, and Parisian glamour. The papers in this collection include beautiful floral, paisleys, lace, spring details and more. There are beautiful journaling card element pages that are perfect for adding personalized details to your projects!
Along with premium papers this month, you will receive coordinating card stock Components page. The sheet includes cut out embellishments that are just adorable.
Check out our March 2018 Video Reveal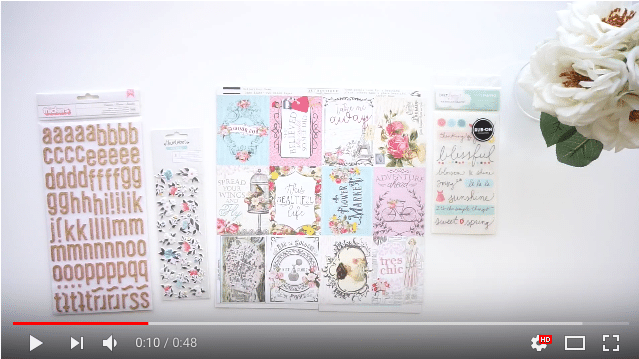 Upgraded Customers
For those customers who opted to upgrade your stickers and embellishments, we've got some fantastic embellishments inside this month's package!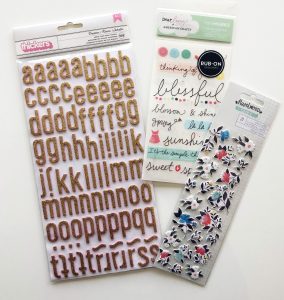 Mini Pounce Phrase Rub Ons, American Crafts, 2 Sheets
Hazelwood puffy stickers, American Crafts, 21 Pcs
Dreamer Glitter Letters, Thickers, 169 Pcs
Some substitution may occur.
Included in your package are the perfect upgrades to enhance your Scrapbooking kit.
The mini pounce phrase rub-ons are one of our favorites. We love how unique rub-ons can be for projects and love how customized they look when transferred. They are absolutely perfect to pair with the Dame collection.  Also, we included the Hazelwood puffy stickers. This collection of floral puffy stickers is sure to help you welcome in the season of Spring!
Lastly, we've included everyone's beloved Thickers! These beauties are pink foam Thickers coated on top with gold glitter. They are nothing but fabulous and so fun to use.
If you have not upgraded yet but would like to do so, please email us at info@scrapbookingstore.com.
[inbound_button font_size="20″ color="#e15ec4″ text_color="#ffffff" icon="" url="https://goo.gl/ZTa6Tf" width="" target="_blank"]GET MARCH'S KIT DELIVERED TO YOUR DOOR[/inbound_button]