Crafting
Printers Tray: One With Nature
Make sure you "Like" us on Facebook to be updated with all the fantastic tutorials, innovations and photos to inspire your scrapbooking.
As you likely know by now, I have a slight weakness for printer's trays. They just make for the perfect alternative wall hanging or mantle piece. You can fit so many different ideas and styles all into one piece. This is one called One With Nature and its obviously inspired by the outdoors. Its also an excellent combo of the 7 Gypsies vintage tray and Simple Stories Take a Hike paper collection. Masterfully done!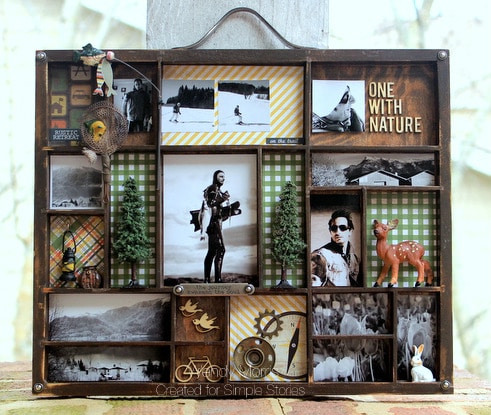 Check out the original source: http://simplestories.typepad.com/simple_stories/2013/02/take-a-hike-one-with-nature.html
If you like this idea you can find more by "Liking" our Facebook page.