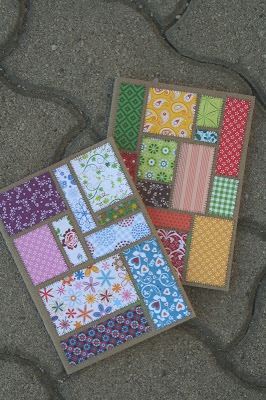 Crafting
Scrapbook Paper Projects | Scrapbooking Store
Do you have tons of scrapbook paper in your stash and no idea how to use it? We've brought you 5 simple, yet useful scrapbook paper projects that can put your beautiful paper to good use! Whether you are using scraps or whole 12x12 scrapbook paper pages, these projects are sure to bring joy to the crafters soul.
1. Scrap Paper Tags: Tags are a wonderful little scrapbook paper project that are useful and can be customized to match a gift or be an embellishment. Check out this simple and colorful inspiration here.
2. Scrapbook Paper Envelope Project: Who love making cards or sending a thoughtful notes and letter with a gift? This step-by-step tutorial here will show you exactly how to turn beautiful scrapbook paper into handy, gorgeous envelopes.
3. Patchwork Scrapbook Paper Crafts: We just love the use of multiple scrapbook paper scraps used in this project. You can follow this inspiration for the front of a card like they show you here. You can also use it to create you own wall art, scrapbook layout, and so much more.
4. Flower Embellishments from Scraps: What a beautiful way to use up those little scraps you have saved -- or even some full 12x12 pages if you'd like. This is a fun and beautiful way to create some embellishments for any project you are working on. Be sure to check out the details here.

5. DIY Glass Magnets: Are you in love with a pattern or print leftover on some scraps of paper? Now you can turn them into useful magnets! These are also a great idea for favors. Here's the details on this DIY scrapbook paper project.