Scrapbooking
Short on Space? Consider a Craft Closet!
Make sure you "Like" us on Facebook to be updated with all the fantastic tutorials, innovations and photos to inspire your scrapbooking.
Not every scrapbooker has the luxury or space to have their own dedicated craft room. That's when its helpful to be as creative and savvy as you are. Why not use some closet space to get the job done? Take the lead from a fellow scrapper and maximize what you've already got! Angie puts it best when she writes, "let's bask in the glory that is organization 'cause it just makes you feel good to know where everything is at a glance. " I couldn't have put it better myself.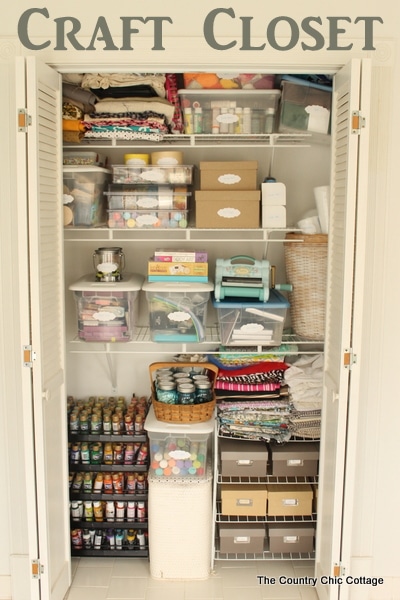 Check out the original source for more info and organizing ideas: http://www.thecountrychiccottage.net/2014/02/organized-craft-closet.html
If you like this idea you can find more by "Liking" our Facebook page.