Cards
Ultimate Get Well Gift
Make sure you "Like" us on Facebook to be updated with all the fantastic tutorials, innovations and photos to inspire your scrapbooking.
Whenever a friend or family member falls ill, usually that warrants at least a phone call or visit. Personally I like to sprinkle in a simple hand made card or gift too just to let them know I'm thinking of them. This little combo fits the mold perfectly. It incorporates Simple Stories' Vintage Bliss and Scor-Pal – an excellent tool for making paper flowers. There's no tool for making the chocolates though, those are sold separately. 🙂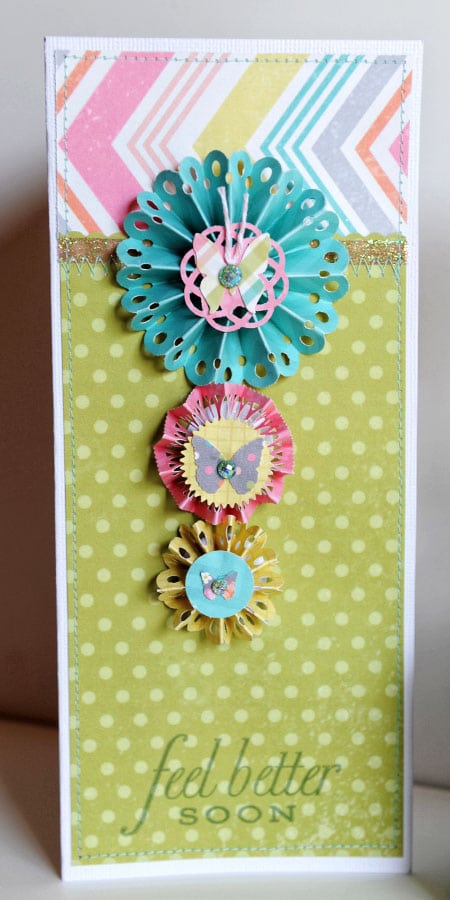 Check out the original source: http://simplestories.typepad.com/simple_stories/2013/01/simple-stories-and-scor-pal.html
If you like this idea you can find more by "Liking" our Facebook page.