Cards
Video Tutorial: Surprise Pop-Up Card
Make sure you "Like" us on Facebook to be updated with all the fantastic tutorials, innovations and photos to inspire your scrapbooking.
Cards are cards. Often its just the words on the inside that matter the most, but in my opinion that only applies to store-bought cards. However if a card is handcrafted and customized from scratch, then it's in a superior league of meaningfulness to the recipient. That said, what if this handmade card had a surprise pop-up element to it?? Teach yourself how, now!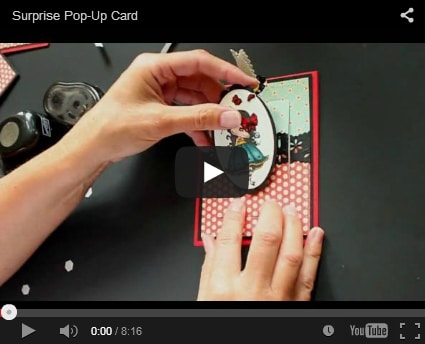 Check out the original source: http://www.splitcoaststampers.com/resources/tutorials/surprise_pop_up_card/
If you like this idea you can find more by "Liking" our Facebook page.