Winter is here brining on chilly days and festive memories to be made! Although it may be cold this winter, it means there is more time that can be spent indoors crafting. We've put together some of the best winter scrapbook layouts that will inspire you to begin your winter scrapbook layouts .
These beautiful fall scrapbook layouts come from all over the internet and can guide you to create your own beautiful styles. Current members of our scrapbook kit club, use these layouts as inspiration when creating your own scrapbook or cards from our December 2017 scrapbook kit of the month!
1. This winter scrapbook layout uses cool neutrals and whites that we love. The detailing around the snowflakes including the "BRR" and layered strips are the bottom are a great way to add dimensions.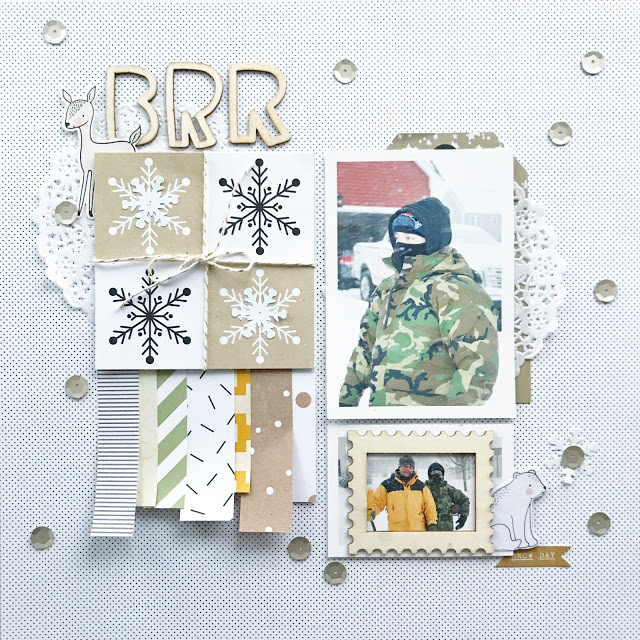 [source]
2. Winter is not complete without Elf on the Shelf for some. The pops of color on the white background is so fun!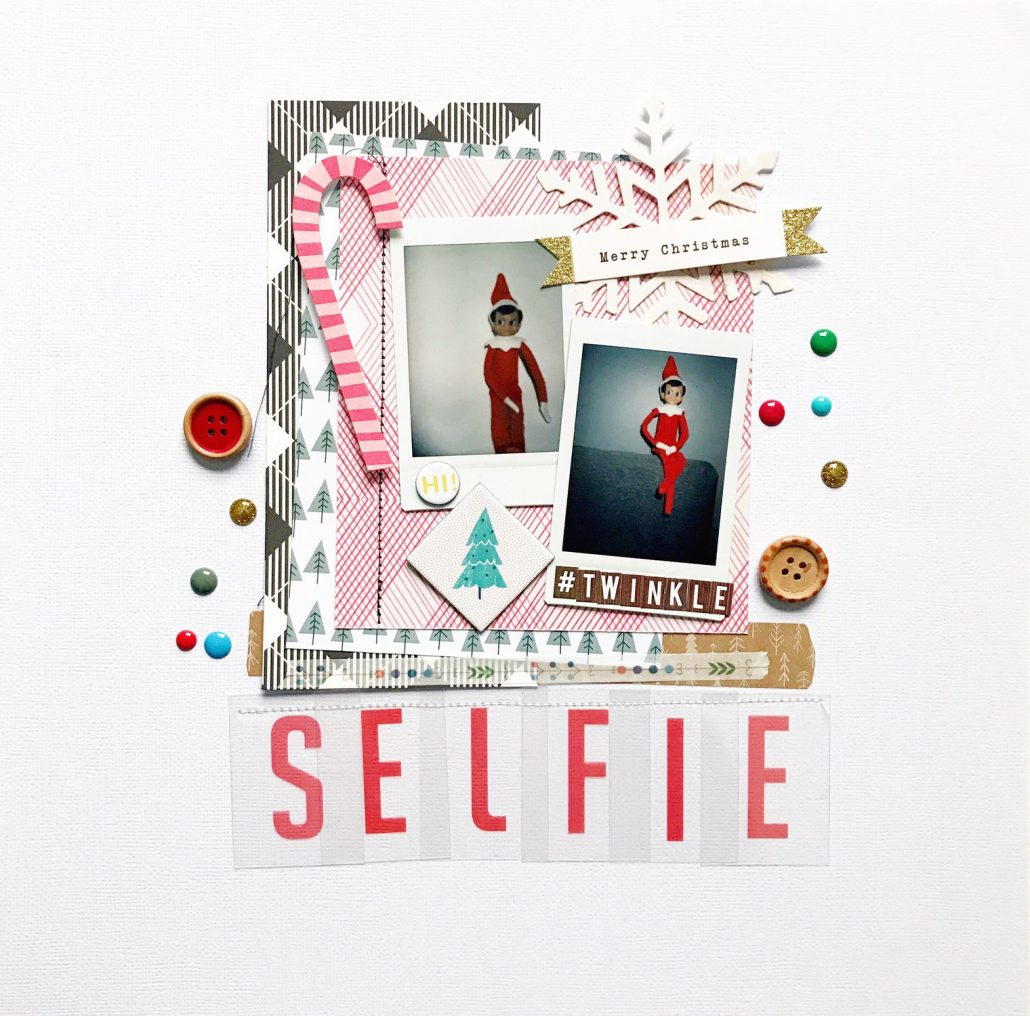 [source]
3. Black, whites, red and GOLD! Can anything be more festive? The ribbon and fringe are absolutely adorable. One of the most fabulous winter scrapbooking layouts we love.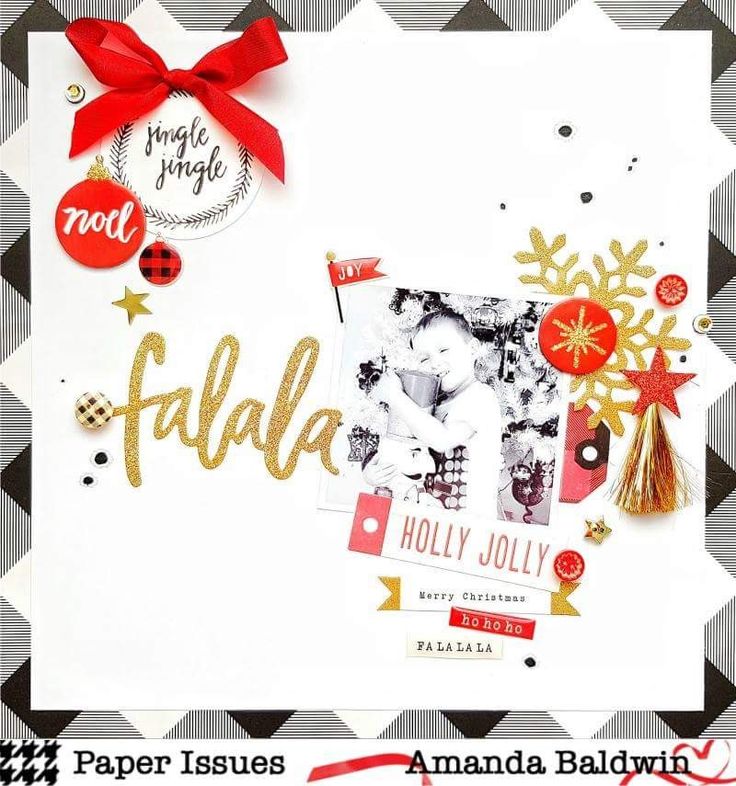 [source]
4.  Brrrr, so cold — and beautiful! From the snowflakes to twine, pomp pomps to layered papers, this layout is inspirational in so many ways!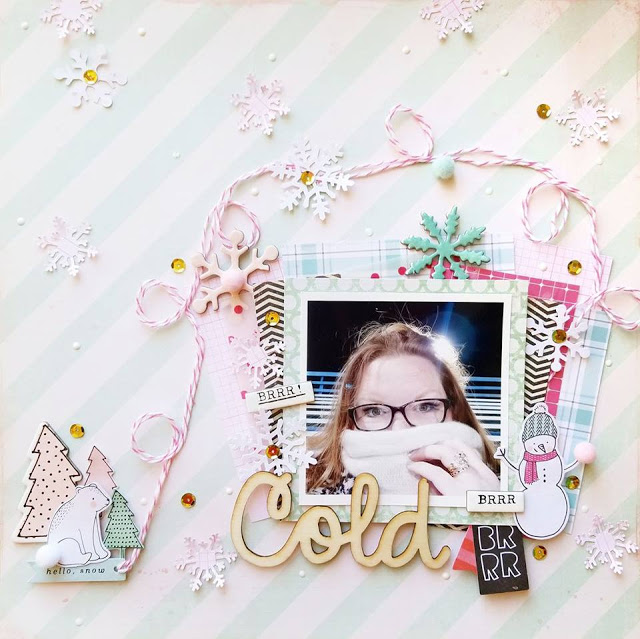 [source]
5. Are you sensing a pattern here? It looks like the white, brighter backgrounds have really caught our eye this season. What says winter better that clean, crisp white paper. Just add some color like you see here and its perfect!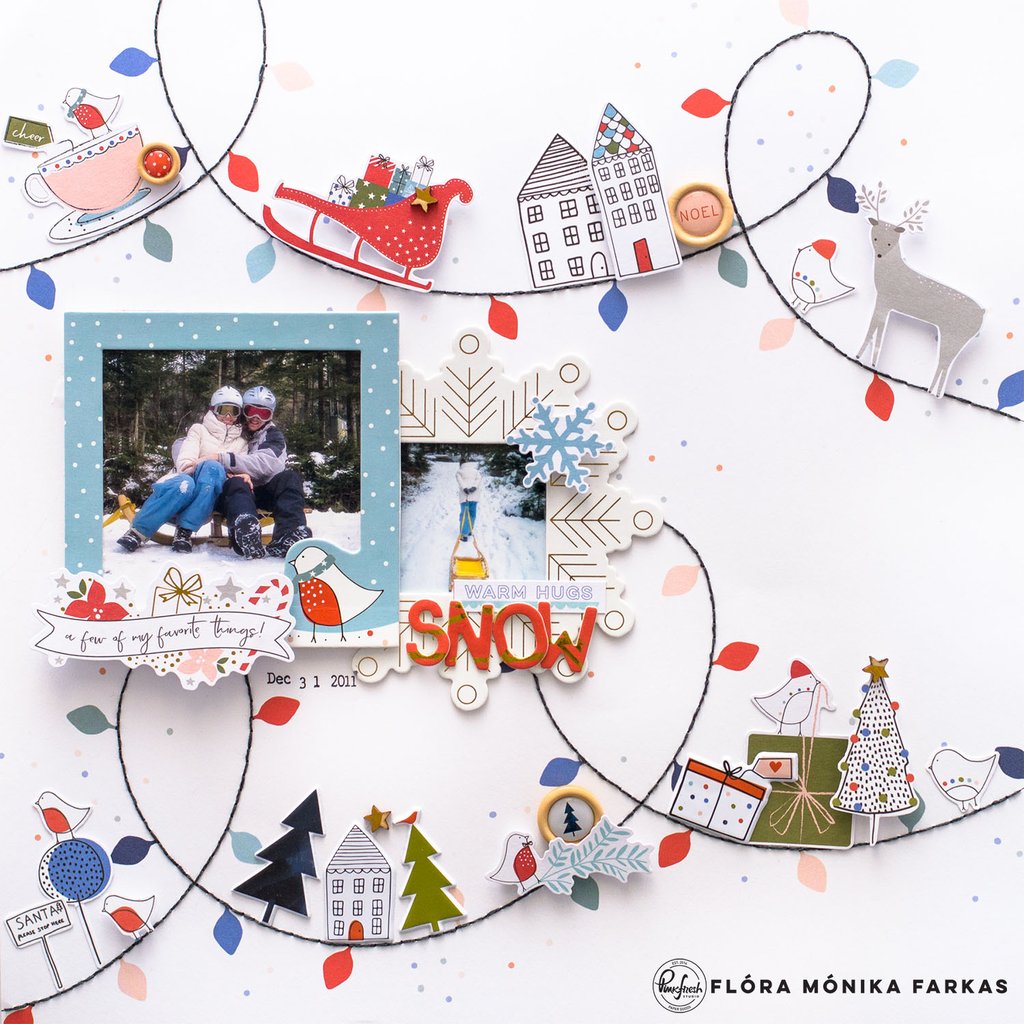 [source]
6. From whites to black! What's not to love about this creative winter scrapbook layout? We just love the little "globes" and detailing here. You may even recognize some of the same embellishment that can be found in our UPGRADED December scrapbooking kit of the month.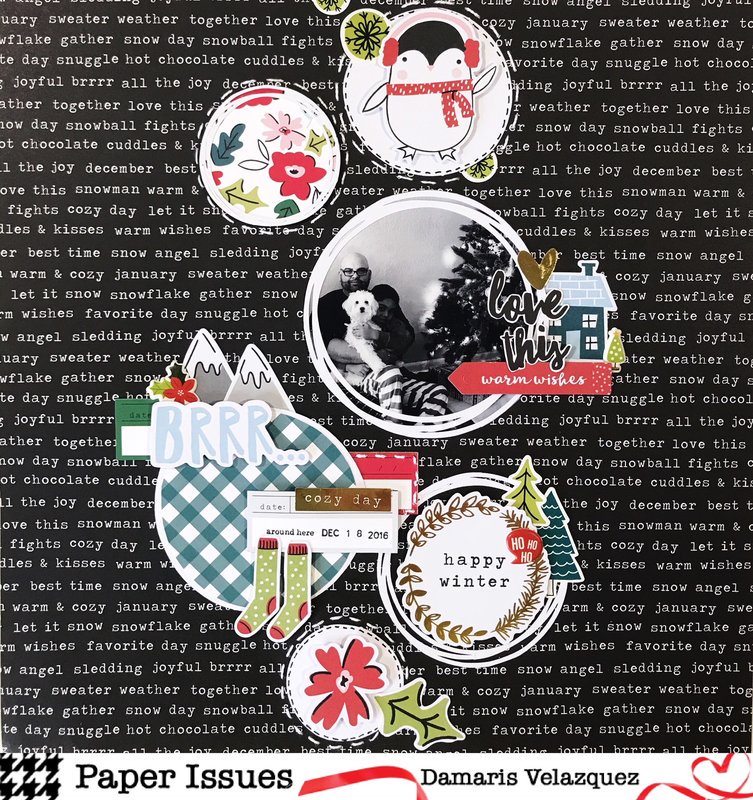 [source]
7. Could there be a more creative way to highlight a family holiday picture in a scrapbook layout?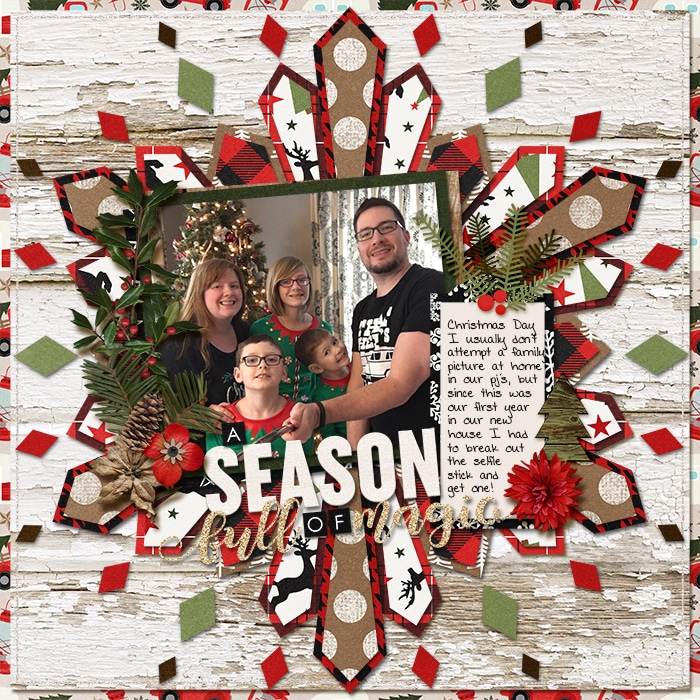 [source]
8. These snowflakes are absolutely stunning! What a beautiful way to bring together patterned paper with fun 3D embellishments. It works perfectly together!  
[source]
9. Can we talk about layered perfection here! This is such a creative way to use a lot of different patterned papers together.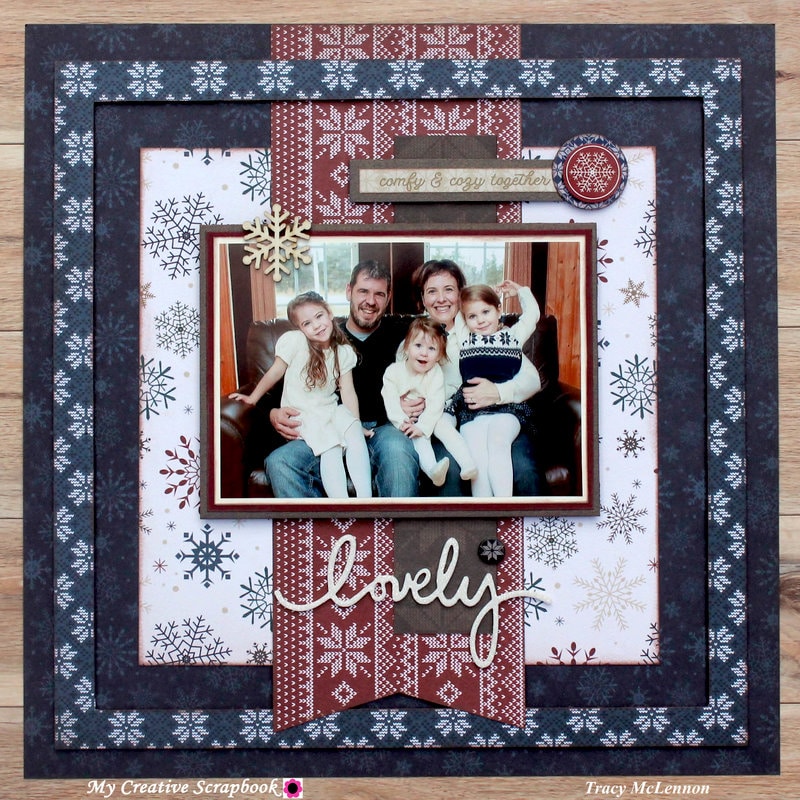 [source]
10. Finally, this layout is made using papers and embellishments from our December 2017 scrapbook kit. If you'd like to become a member, subscribe at https://scrapbookingstore.com.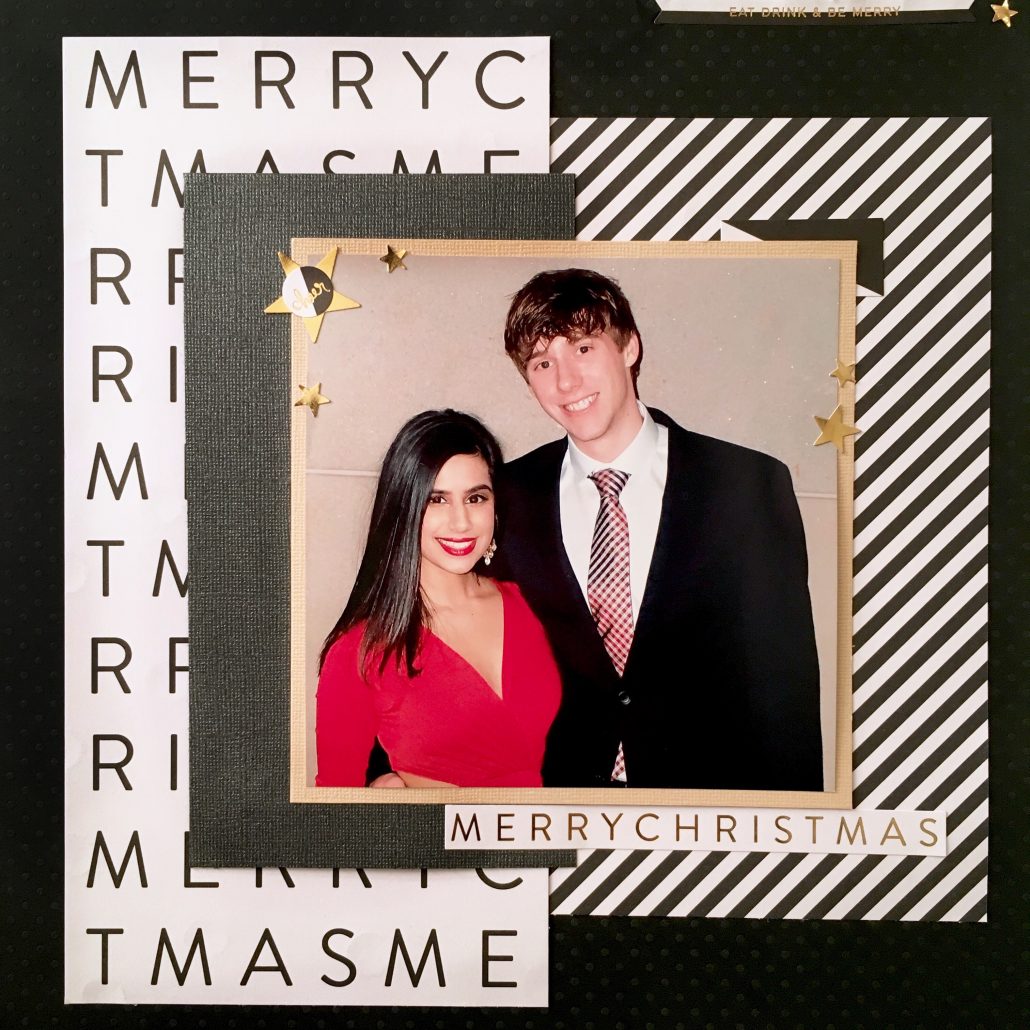 [source]
We hope these 10 winter scrapbook layouts were inspiring! We hope you and your family enjoyed the winter festivities and new year ahead!
[inbound_button font_size="20″ color="#e15ec4″ text_color="#ffffff" icon="" url="
https://goo.gl/AVZ6jr
" width="" target="_blank"]GET DECEMBER'S KIT DELIVERED TO YOUR DOOR[/inbound_button]