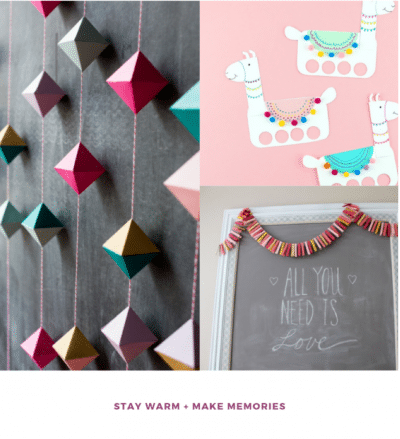 Cards
8 Paper Crafting Ideas to do with Kids This Winter Break
Hibernation, I mean winter, is upon us. It's cold outside, which means we are all inside. Visions of blankets, snuggles, and hot chocolate are dancing in my head. But, let's be real. What we are actually seeing is kids running amuck, messes everywhere, and cabin fever striking an all-time high. The antidote—crafts. Simple, interactive, and fun crafts. Something to keep them, and you, busy. And something (for the love!) that doesn't involve screens. I'm not sure how many more times I can hear the theme song to "Trolls". Wait, yes I am… zero!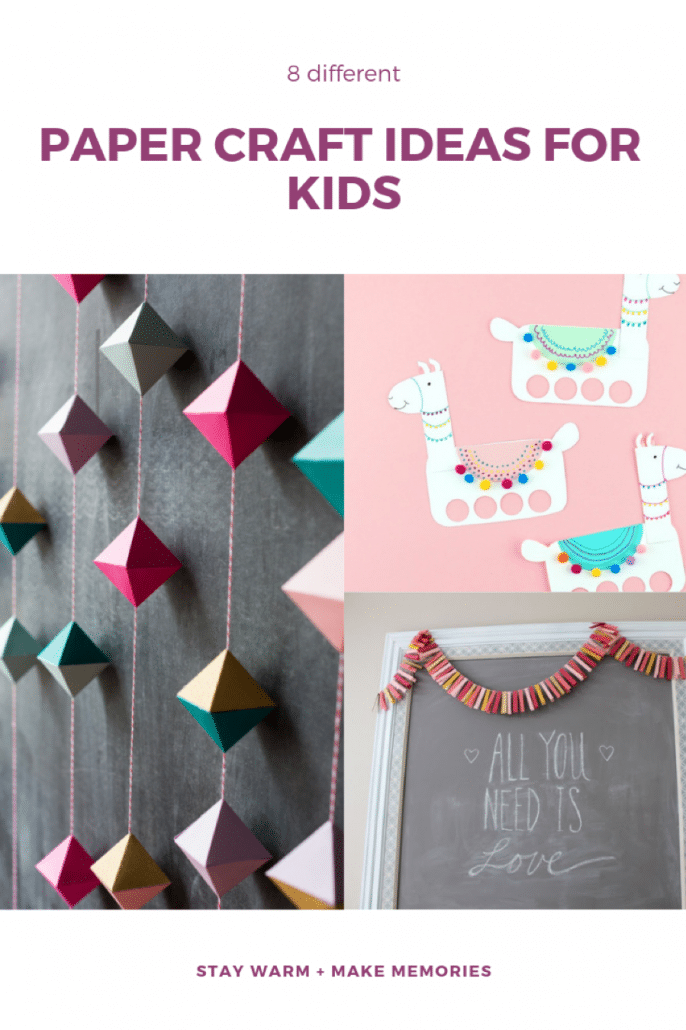 We have compiled 8 paper crafting ideas that will keep everyone's sanity at bay and hopefully create some memories. For most of these, all you need is a cute kid or more, scrapbook paper, scissors, and glue. Embellishments such as pompoms, twine, glitter, and fun snacks to eat (as crafting makes us all very hungry) are a good idea, too.
Paper Snowflakes
This simple paper snowflake tutorial is the perfect basic and quintessential papercraft. If you haven't ever made a paper snowflake, have you ever crafted? Everyone will have so much fun making a winter wonderland that is warm and colorful! All you need for these is paper, scissors, and creativity. As usual, some hot chocolate wouldn't hurt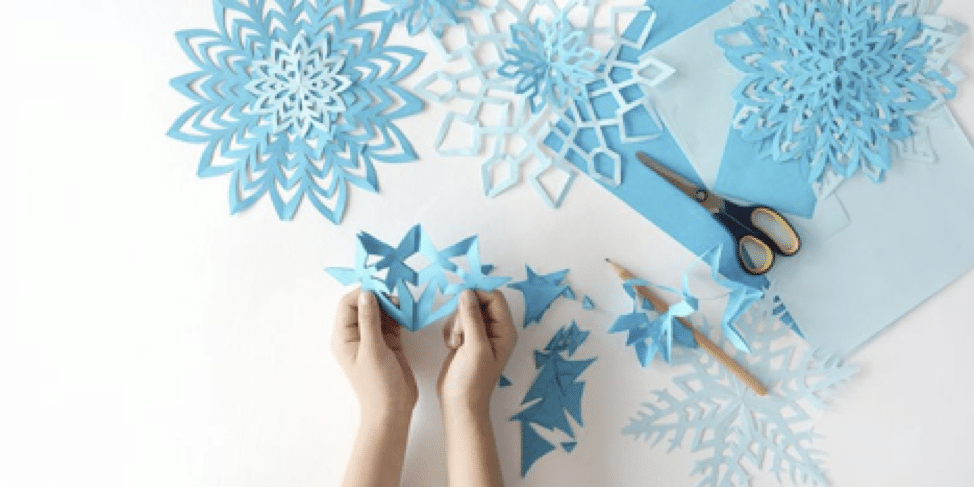 2. Paper Flowers
Other than sun, warmth, and the pool—you know what else the winter is missing? Flowers. Not to fret, this paper craft will add just the right touch of floral flair to your day. Create your own indoor garden by making various shapes and sizes of these easy paper flowers. The kids will love being creative by choosing different colors and patterns to create their flowers. Add them to a letter board, gift wrap, arrange in vase—there are so many ways to use these little paper crafts. This is a bright and fun craft for those long winter days. And, bonus—no watering!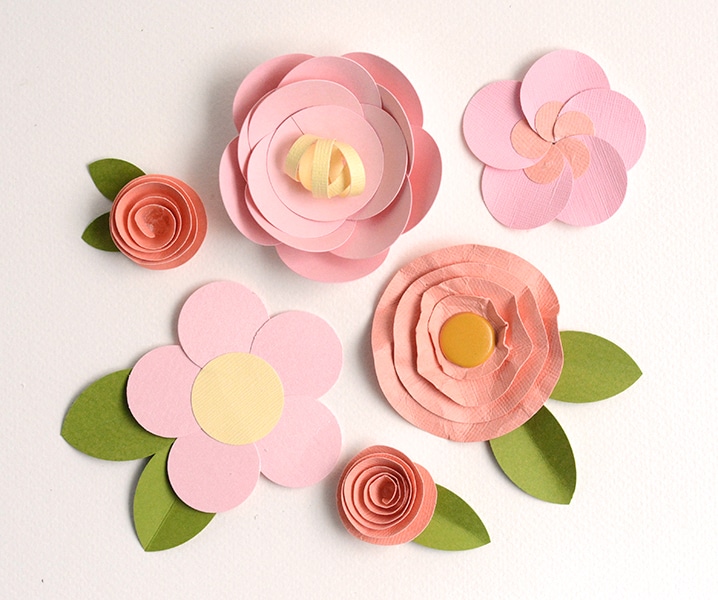 3. Paper Banner
Do you have leftover scraps laying around from your last project? This simple idea is perfect for putting those to good use. Another idea: use coordinating patterns/colors for an easy and adorable decoration for an upcoming holiday. The kids will love seeing their handiwork displayed on the mantle or in their rooms. This could be adorable in any pattern and color combination!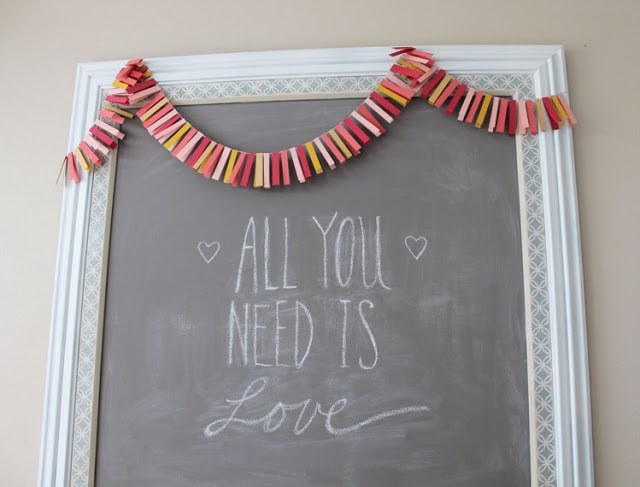 4. Paper Melting Snowman
Your kids are going to love this one! It's cute, hilarious, and easy. A melting snowman! Caution: side effects may include laugh-crying and memories. Turn on that little movie that features an adorable snowman or listen to the soundtrack, grab your supplies, and make this hilarious little guy. The only supplies you need are paper, scissors, a ruler, glue, and something pointy.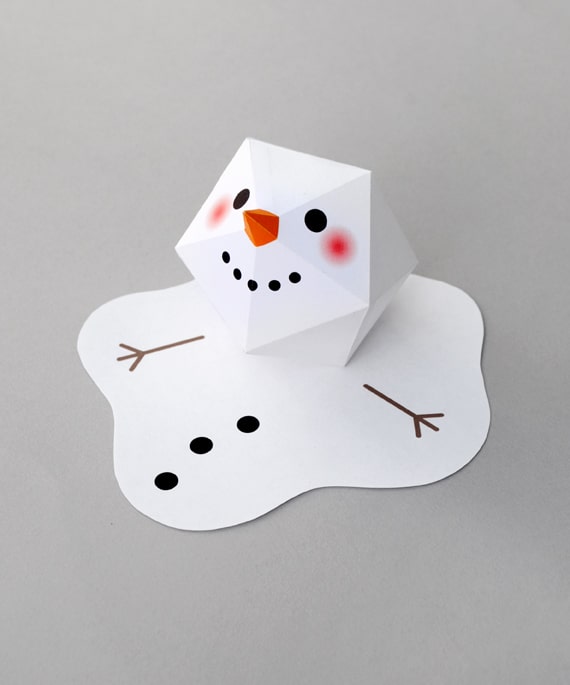 5. Paper Peacock
Funny—peacocks are loud, both in noise and in color. Maybe that's why kids are so fascinated with the creatures. This papercraft could be part of a fun research project! Look up fun facts about peacocks—such as their habitat, diet, etc. and then make this adorable little paper craft. Make this craft in the comfort of your own warm home with as little (or as much) noise as you desire.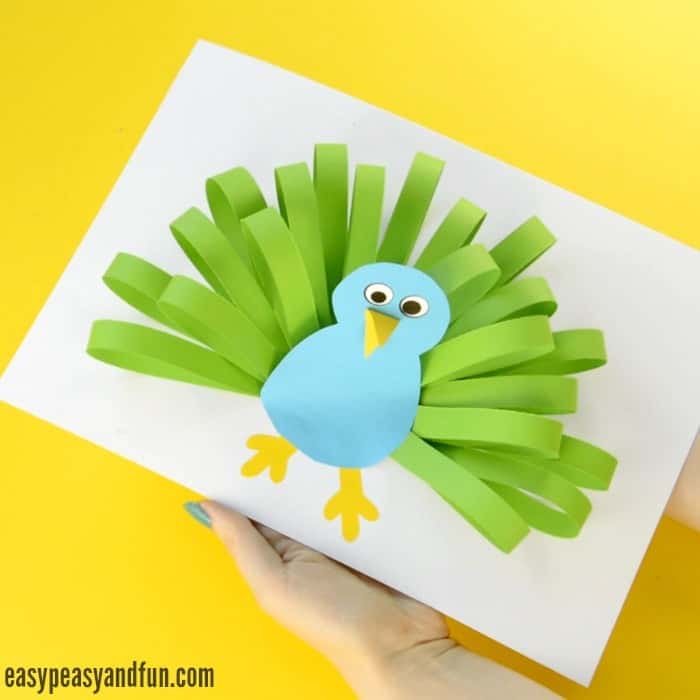 6. Paper Geode Banner
These paper geodes are gorgeous! This is a craft to keep in your back pocket to decorate for holidays, showers, and other celebrations. The simplicity in the design allows for creativity—mixing and matching colors and patterns to your heart's content. It will be fun to see what designs the kids come up with for this one.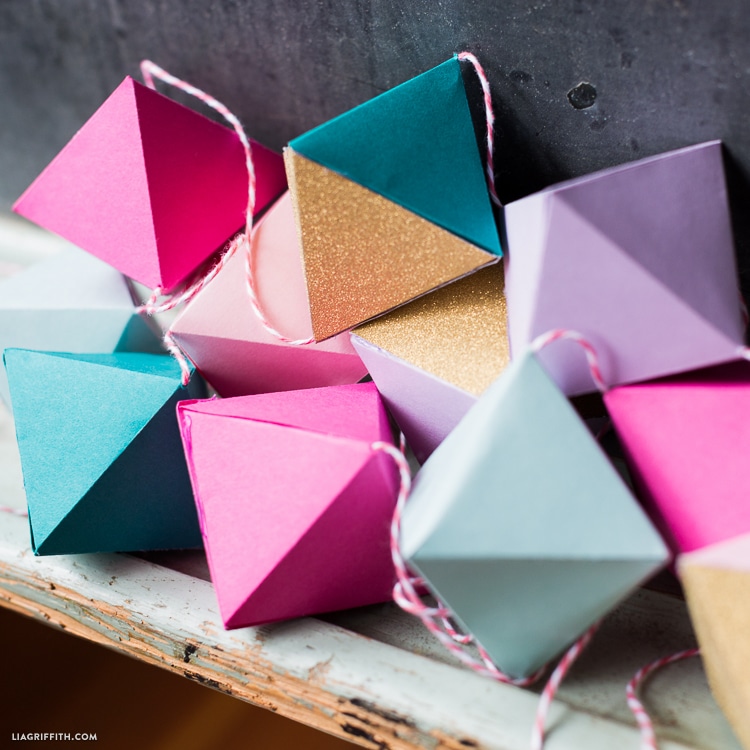 7. Paper Llama Puppet
Everyone loves a good llama. They just do. Does anyone know why llamas are so trendy right now? You can pretty much by llama anything. They're adorable, so we understand why. So get your paper, markers, scissors, and fun extras like poms and yarn to create this adorable little llama. Bonus: this paper craft makes for two activities—the craft itself also makes a puppet!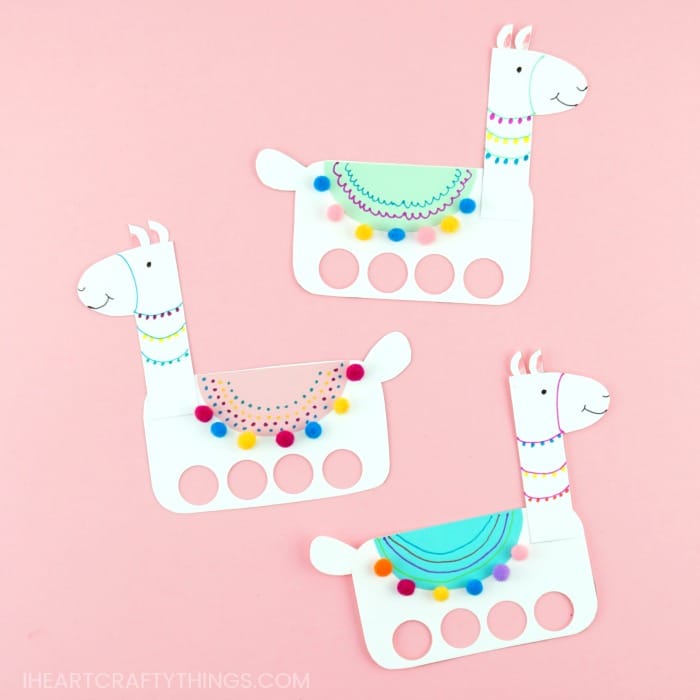 8. Paper Heart Banner
Let's wrap this list up with a sweet garland of hearts. A fun, easy paper craft. There's no right or wrong way to combine patterns and colors. This would also be a fun idea to make a paper chain to count down to something fun coming up! Hearts are cool all year, but this is a great craft to remember for Valentine's Day.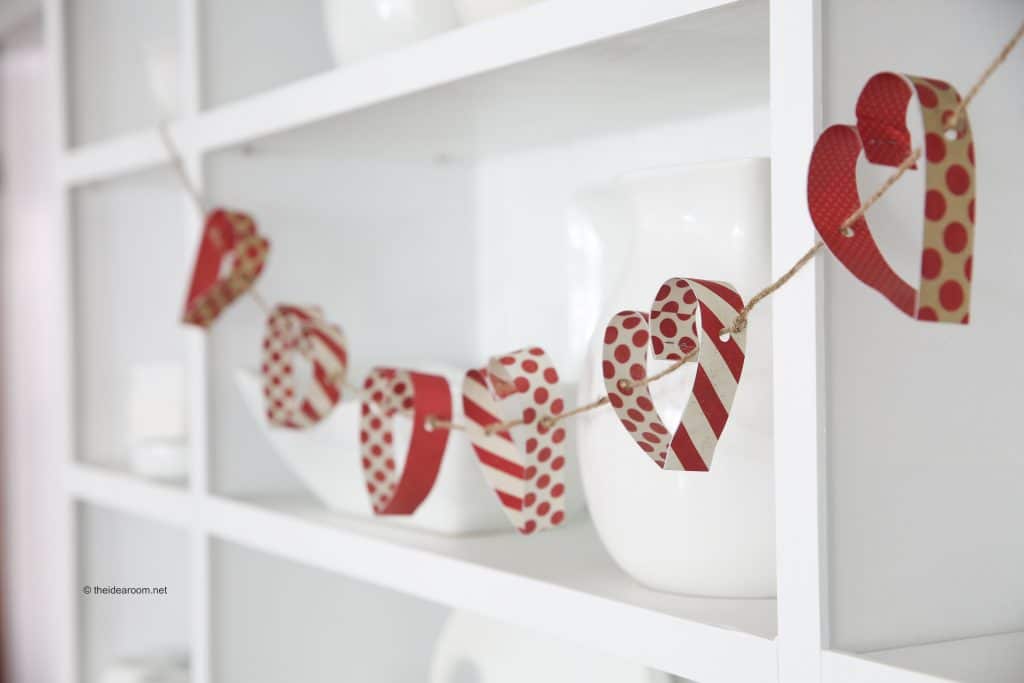 This list is just a small sample of all of the ways you can enjoy paper crafting with your kids this winter break. We'd love to see what you come up with! Tag us on Instagram or Facebook to show us what all you create!
And don't forget to follow us on social media to see all the great crafting ideas and inspirations we have to share with you!
Subscribe to our email list below and NEVER miss out on awesome craft ideas, inspirations and deals!
(Don't worry- we never spam!)