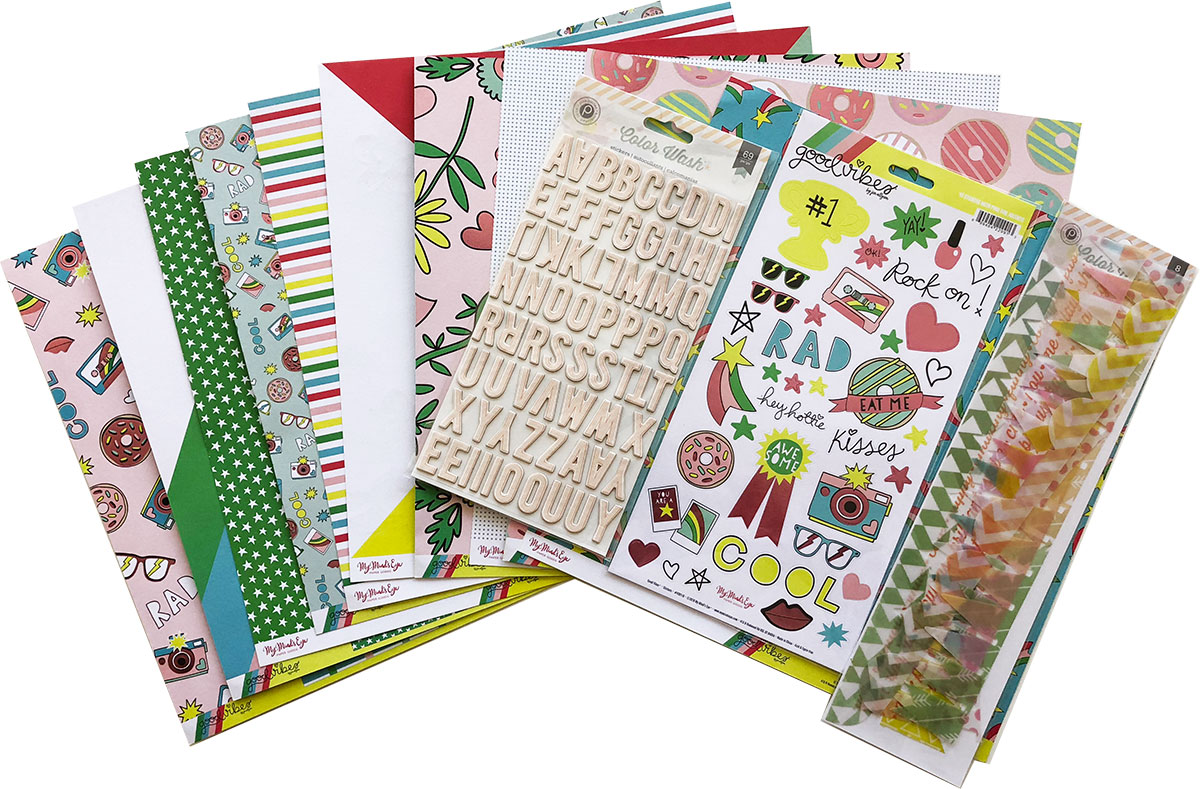 Kit of the Month
April 2018 Scrapbook Kit
April is here this month's collection is everything you need to document warmer weather, spring breaks and all those fun chill days.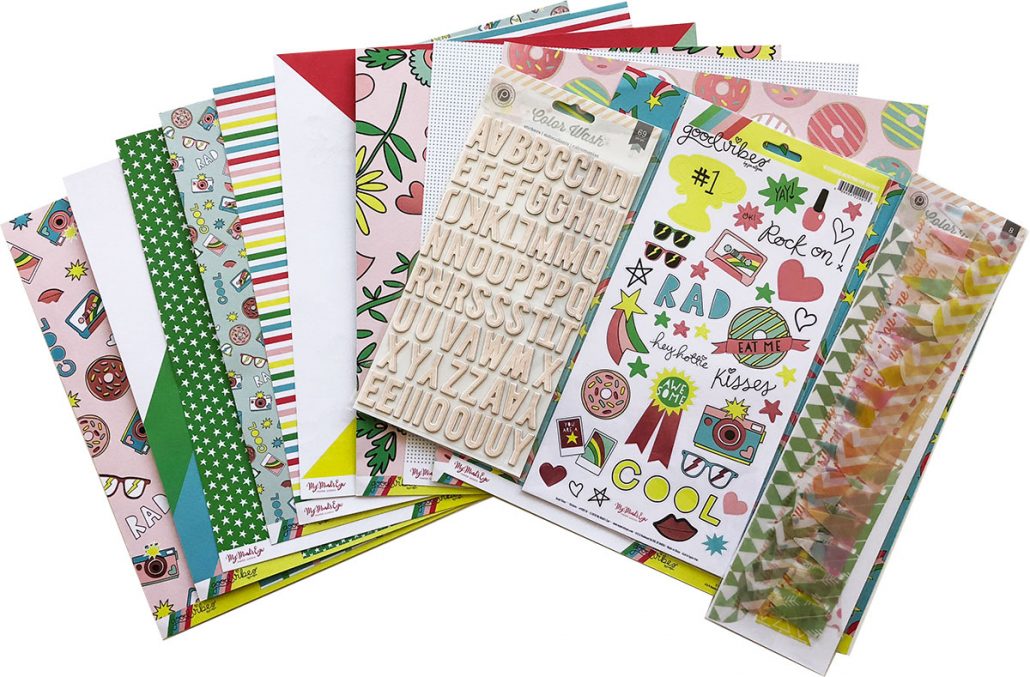 Inside you will find a creative and bold 12″ x 12″ My Mind's Eye, "Good Vibes" scrapbooking kit, along with custom inspiration on the other side. This collection is all about positivity, inspiration and so cheerful. The papers in this collection include trendy sunglasses, shooting stars, yummy donuts, cameras, cool embellishments, and tons of happy energy. Also we've picked out some of our favorites pages and doubled them this month for you!
Along with premium papers this month, you will receive an awesome 6 x12 sticker sheet with foil accents! You will LOVE these fun stickers
Check out our April 2018 Video Reveal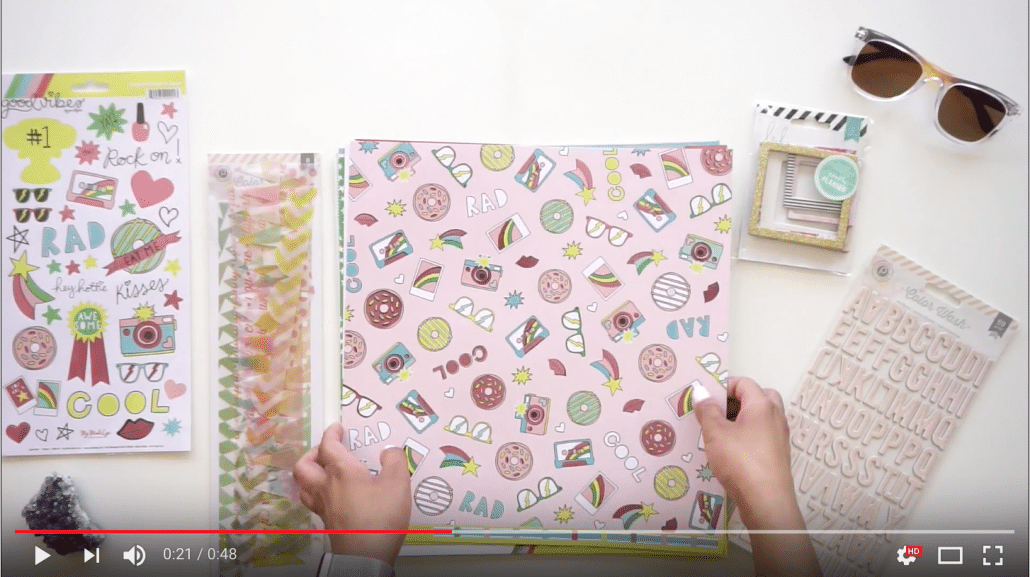 Upgraded Customers
For those customers who opted to upgrade your stickers and embellishments, we've got some fantastic embellishments inside this month's package!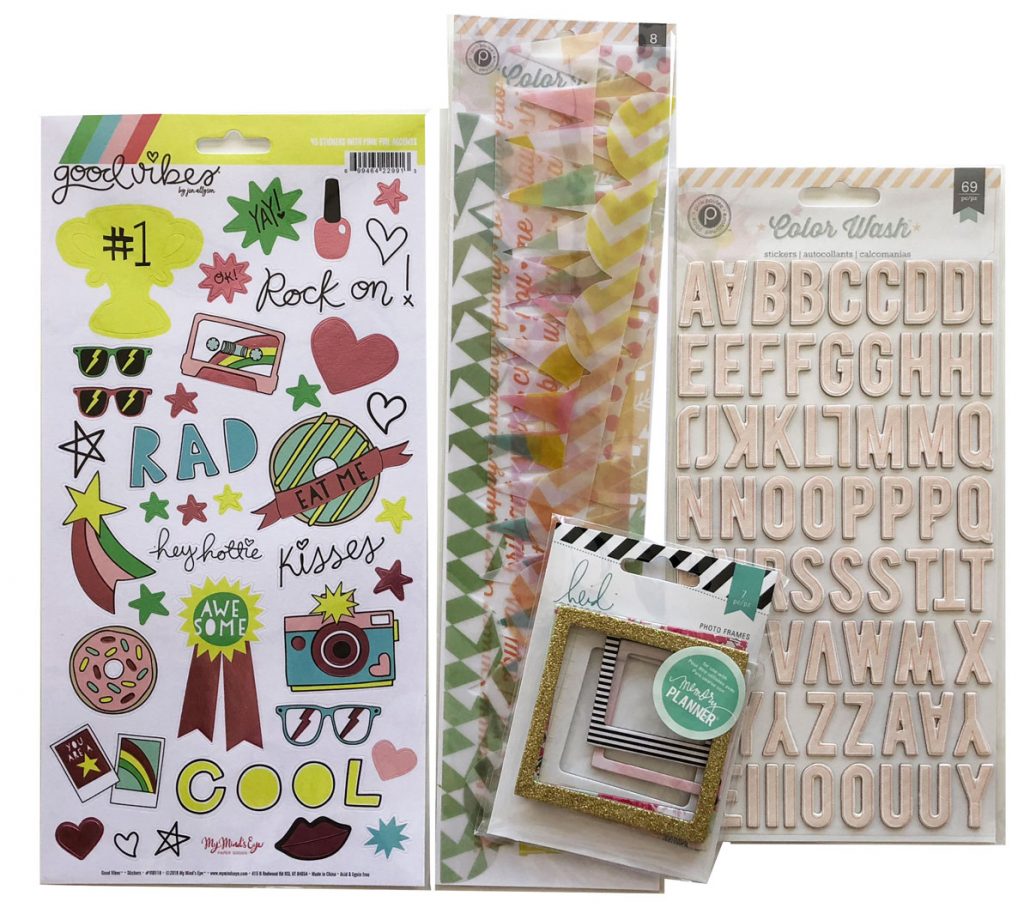 Pink Paislee, Color Wash Chipboard Alphas, 69 pcs
Heidi Swapp, Hello Beautiful Photo Frames, 7 Pcs
Pink Paislee, Color Wash Vellum Borders, 8 pcs
Some substitution may occur.
Included in your package are the perfect upgrades to enhance your Scrapbooking kit.
The Color Wash Alpha stickers this month are so perfect for this collection! We just love the warm color of these alphas stickers and fun, bold look. We've also included some gorgeous photo frames that are feminine, trendy and glittery. Who doesn't love sparkle to jazz up their layouts?
Lastly, we've included vellum borders! These colorful and creative border are going to be perfect when paired with papers and stickers from the Good Vibes collection.
If you have not upgraded yet but would like to do so, please email us at info@scrapbookingstore.com.
[inbound_button font_size="20″ color="#e15ec4″ text_color="#ffffff" icon="" url="https://goo.gl/wRcgAW" width="" target="_blank"]GET APRIL'S KIT DELIVERED TO YOUR DOOR[/inbound_button]