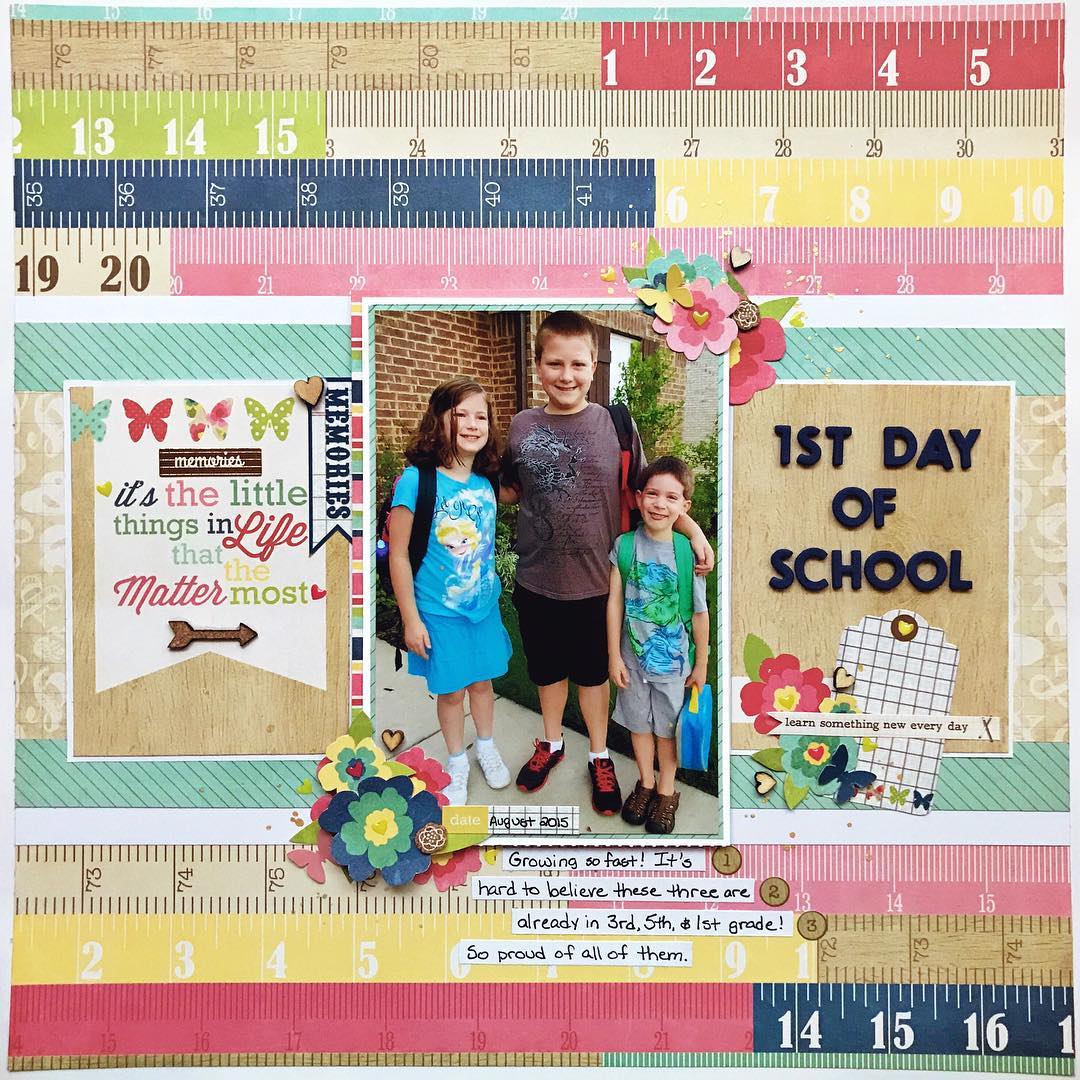 Scrapbook Layout
Back to School Scrapbook Layout
It's always exciting for kids to go back to school, so it's no wonder people love to create scrapbook layouts depicting this momentous occasion. The back to school scrapbook layout below was created by Laura Alberts from @takingascenicroute. She used our upgraded September scrapbook kit to create the layout below, and we absolutely loved it!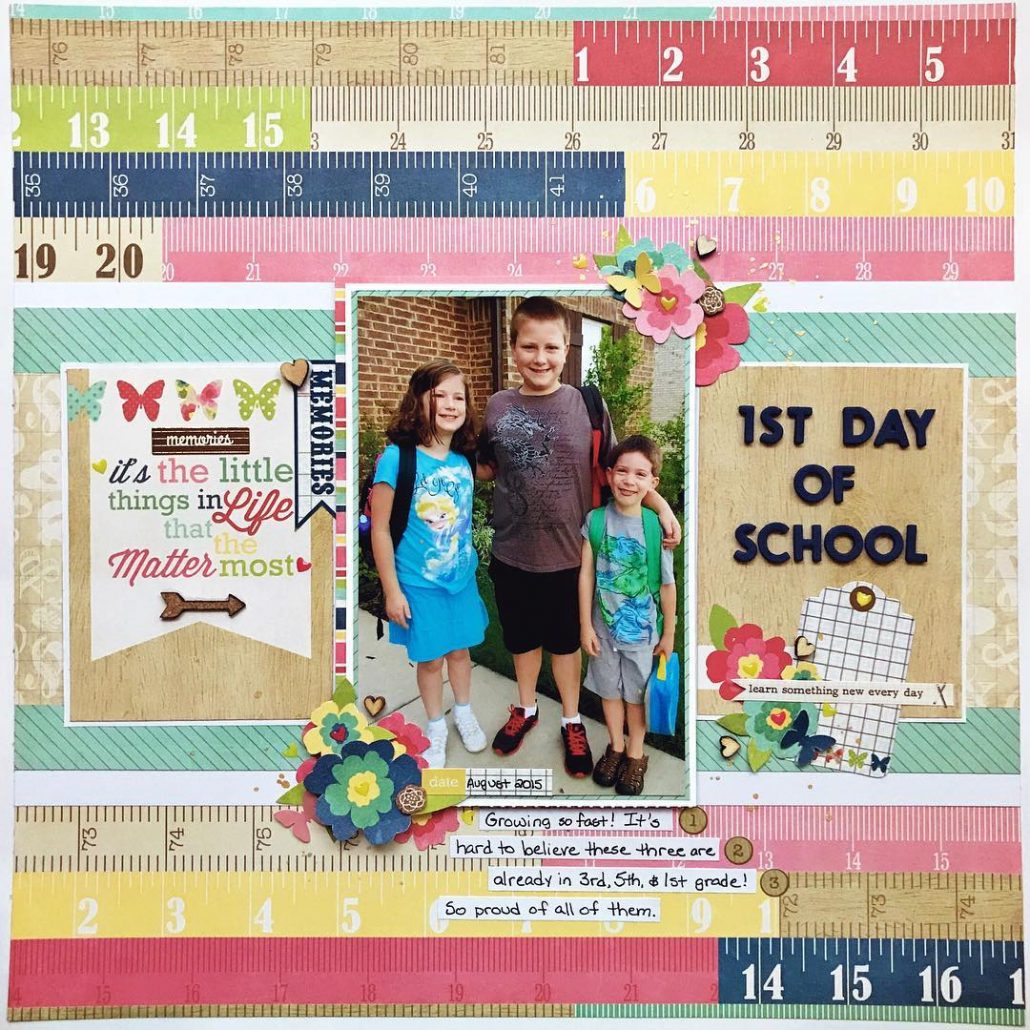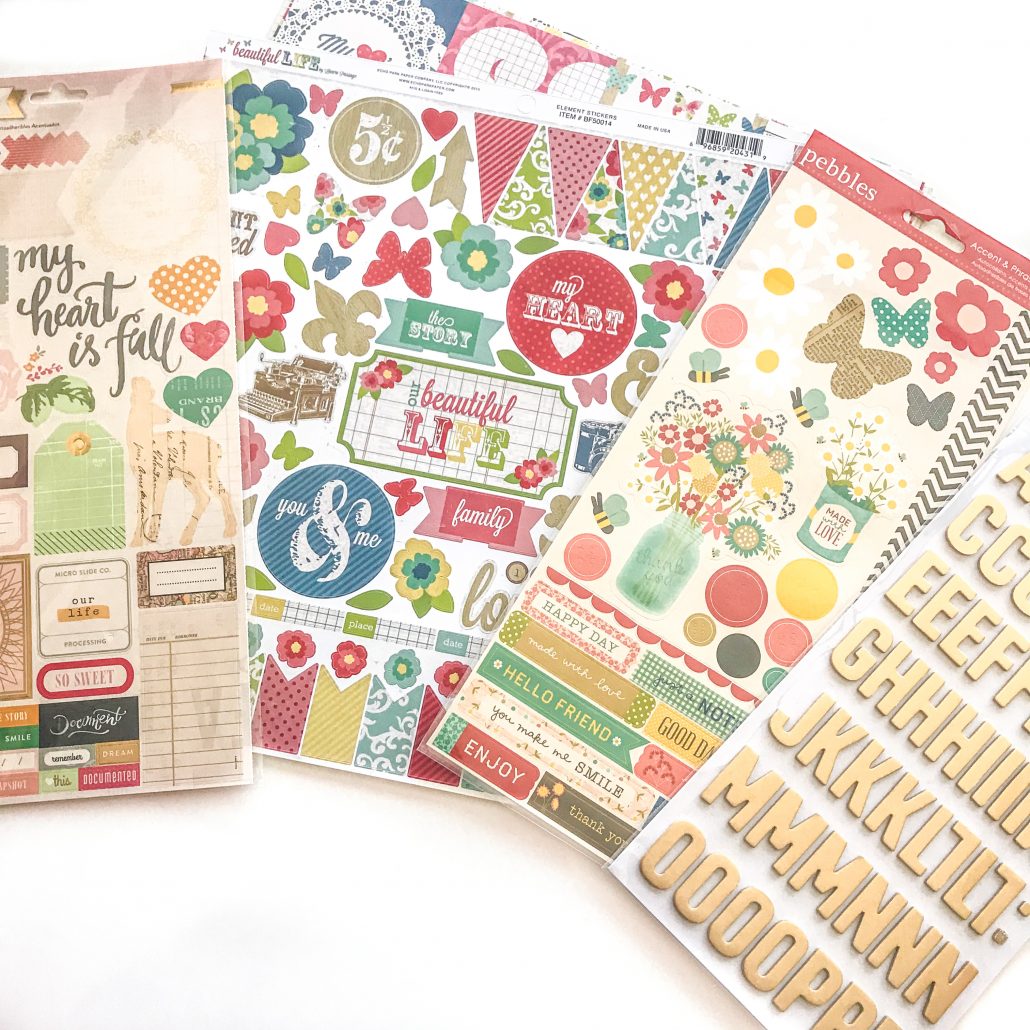 You can see how she created the layout using the various patterned pages included in the September kit. The rulers on the borders are a great added touch and are great with the theme of the layout.
If you like this layout, head to our Instagram and you can see even more inspiration!
Share your crafts with us at www.facebook.com/scrapbookingstorecom, on Instagram @ScrapbookingStore, and on Pinterest https://www.pinterest.com/scrapbookingst/. Share with others using #scrapbookingstore on both Instagram and Facebook. We'd love to see what you're up to!