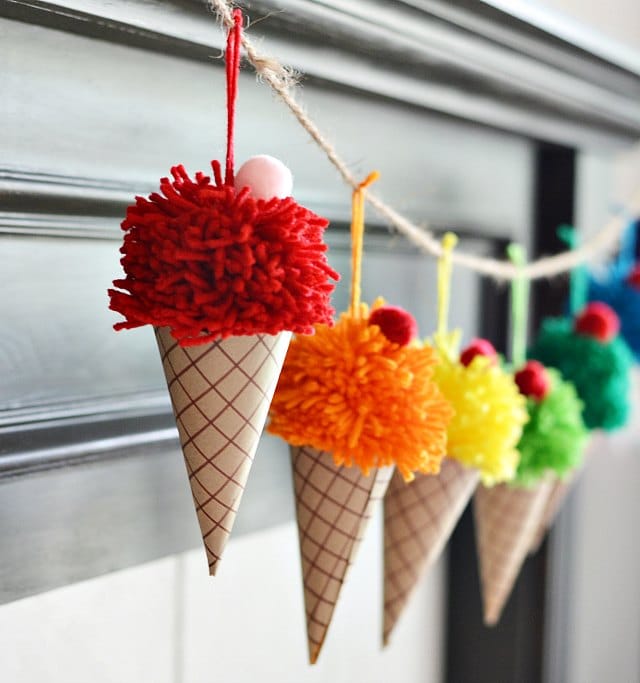 Crafting
Ice Cream Cone Garland | DIY Summer Crafts
Summer is here and it's time for fun DIY crafts! This crafty summer ice cream cone garland inspiration comes from Camille of GrowingUpGabel. What's better that DIY crafts that is inspired by yummy ice cream. This garland is so cute and so easy!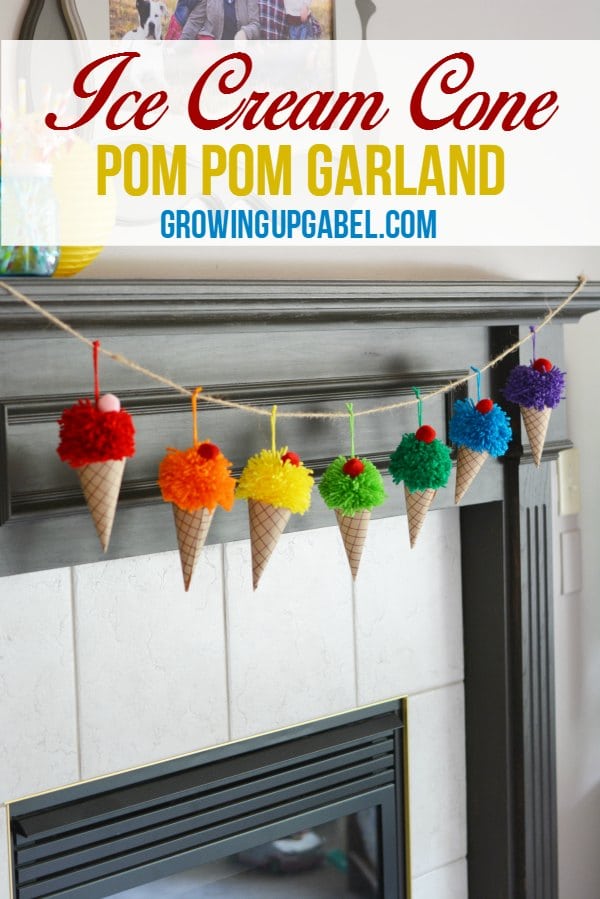 First of all, I just love all the pops of colors here and its easily customizable to suit any occasion event or party. You can easily use this for  fun summer baby shower, birthday party, backyard picnic or even slumber party! This ice cream cone garland is such an adorable and versatile touch of crafts.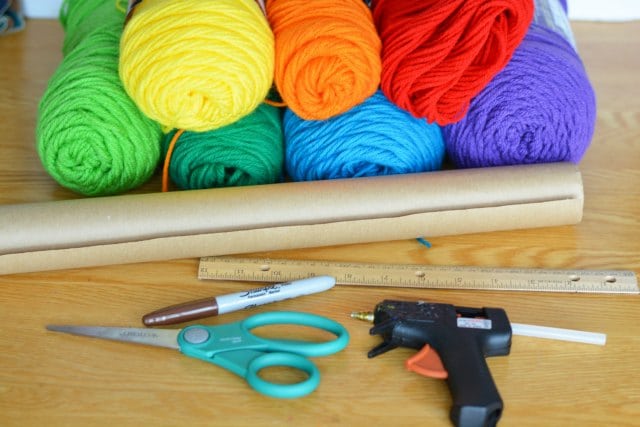 Now, here's what you need to create the ice cream cone garland.
(Camille has some suggestions in the link on exactly where to get the materials):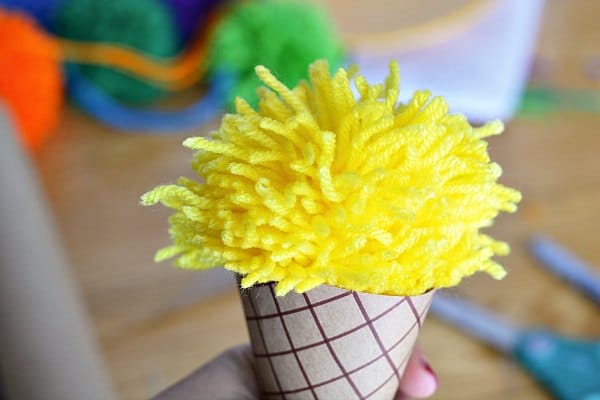 Furthermore, the steps are quick and easy to create this ice cream cone garland. You can easily get a group of friends, family and even kids involved in creating them!
Lastly, almost any color and additions of sparkle pom – pomps or more embellishments makes this project really crafty and fun. We just love the touch of a red pom pom used here for a "cherry on top" — how cute would it be to add some colorful yarn pieces as sprinkles? We just love this DIY summer craft projection and hope you find the ice cream cone garland just as fun!
Also, be sure to check out the original source for full details & instructions: https://growingupgabel.com/ice-cream-cone-garland/
If you like this idea you can find more by "Liking" our Facebook page. Also be sure to check out our Instagram and Pinterest pages. Keep crafting!

GET OUR MONTHLY KITS DELIVERED TO YOUR DOOR!