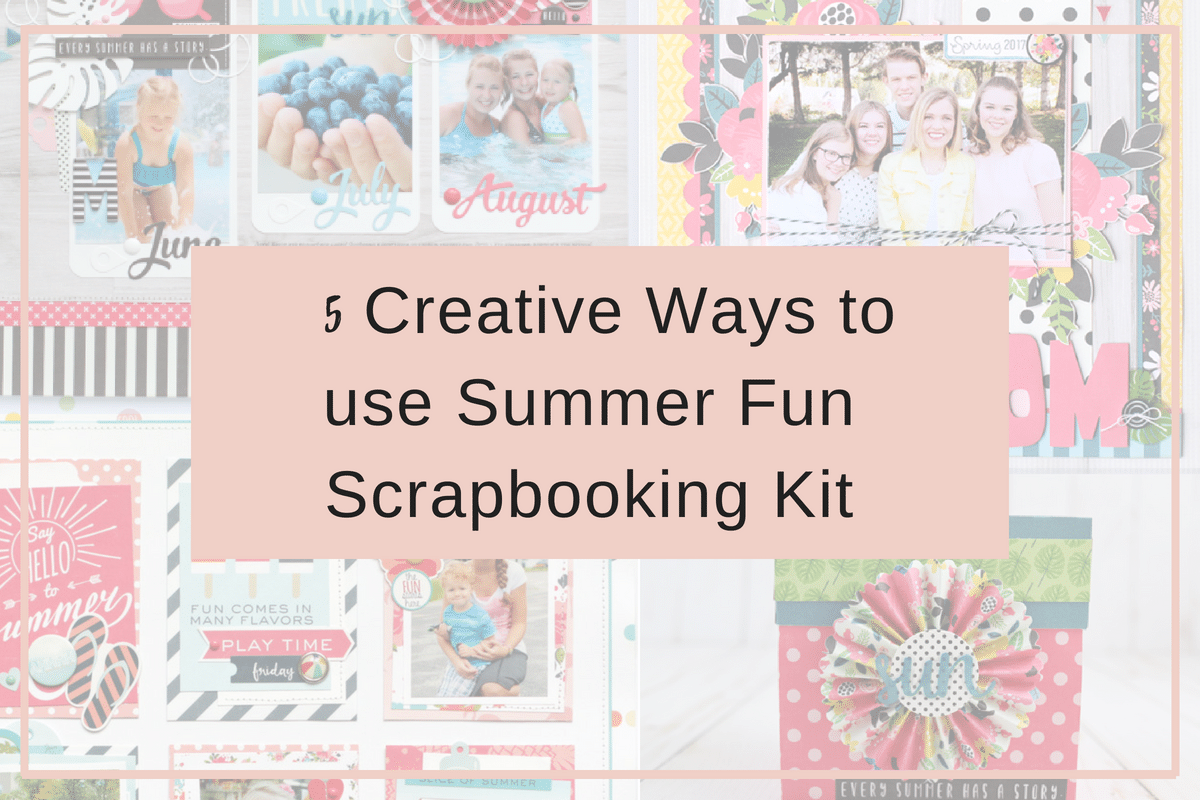 Cards
5 Creative Ways To Use Summer Fun Scrapbooking Kit
This month's Summer Fun scrapbooking kit from Echo Park is all about summer memories, fun times and sunny days. This collection is so much fun and just perfect for capturing your unforgettable summer memories. We put together 5 creative ways to use the July Summer Fun kit in a layout. You're going to love what we have for you.
1. Layers and Patterns – This Summer Fun layout is exactly that! So creative and we just love the bookmark detailing the designer uses to enhance the journal cards and photographs.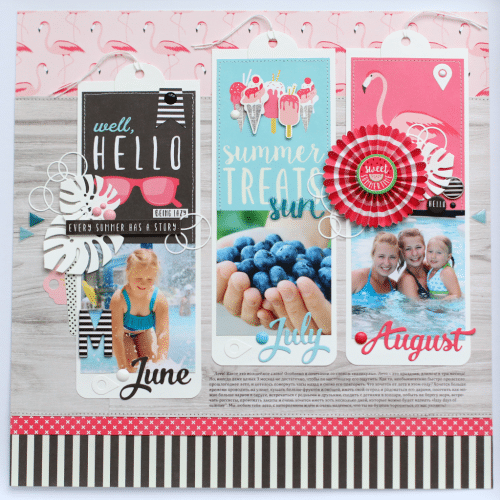 [source]
2. There is not a cuter layout out there to shower Mom with love! We love the bordering and layering techniques used in this layout. Also how creative is the tie of twin around the photograph?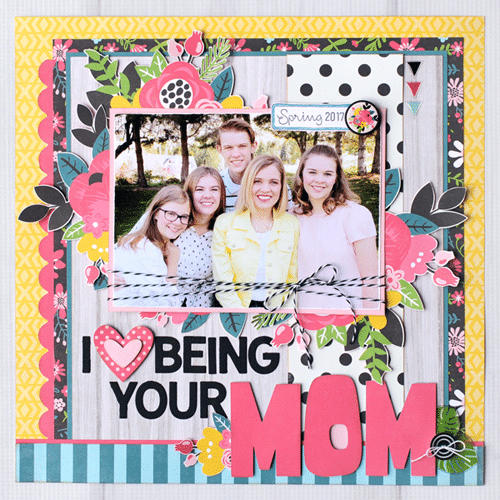 [source]
3. Scrapbooking layouts are great but cards are also creative! This summer celebration card using the July Summer Fun collection really captures the tropical vibe this collection highlights. Who doesn't love a cute toucan by the way?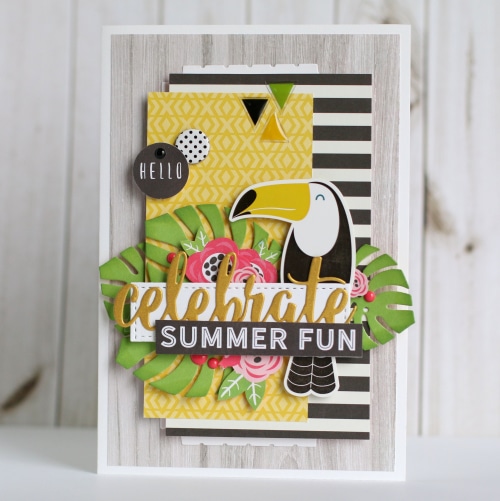 [source]
4.  Borders and Boxes — How cute is this layout?! The use of journal cards and papers for matting the photograph in the same size is so creative! Not only is the symmetry appealing to the eye, this layout really captures the fun of summer.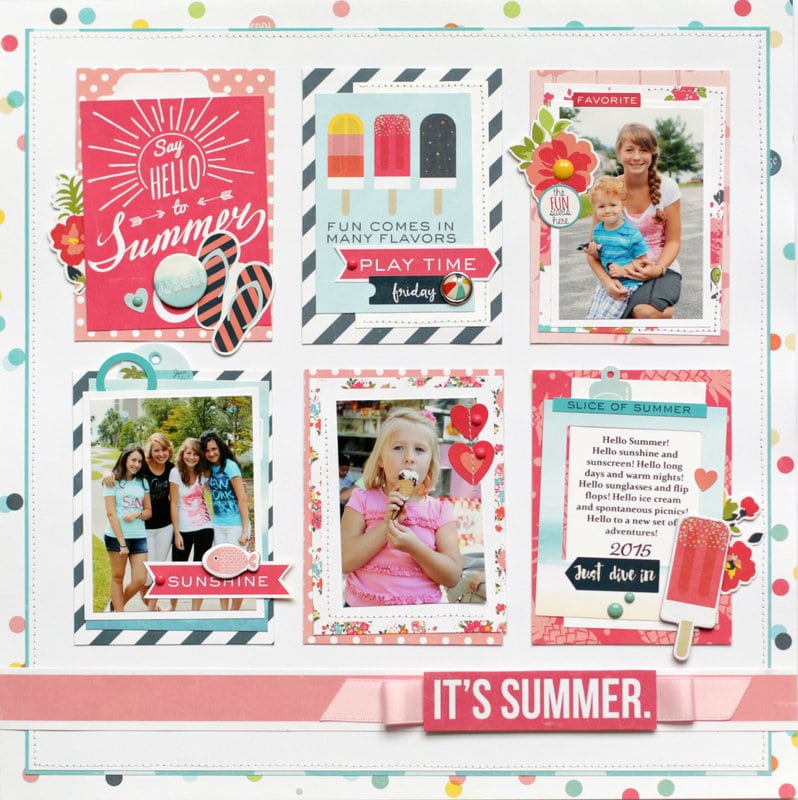 [source]
5. Lastly, here is a creative mini album made using the Summer Fun scrapbooking kit. It is such a crafty way to gift unforgettable summer memories and fun.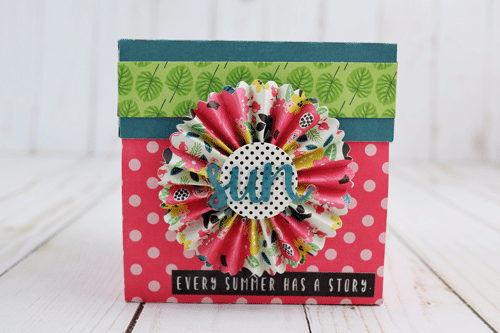 [source]
We hope you enjoy these creative summer craft inspirations. They all use the July Summer Fun scrapbooking kit. It's fun floral, summer vibes and bold color are everything you need this year for memorable crafting!
Share your crafts with us on Facebook, on Instagram, and on Pinterest. Share with others using #scrapbookingstore on both Instagram and Facebook. We'd love to see what you're up to!
[inbound_button font_size="20″ color="#e15ec4″ text_color="#ffffff" icon="" url="https://goo.gl/tioDnV" width="" target="_blank"]GET JULY'S KIT DELIVERED TO YOUR DOOR[/inbound_button]