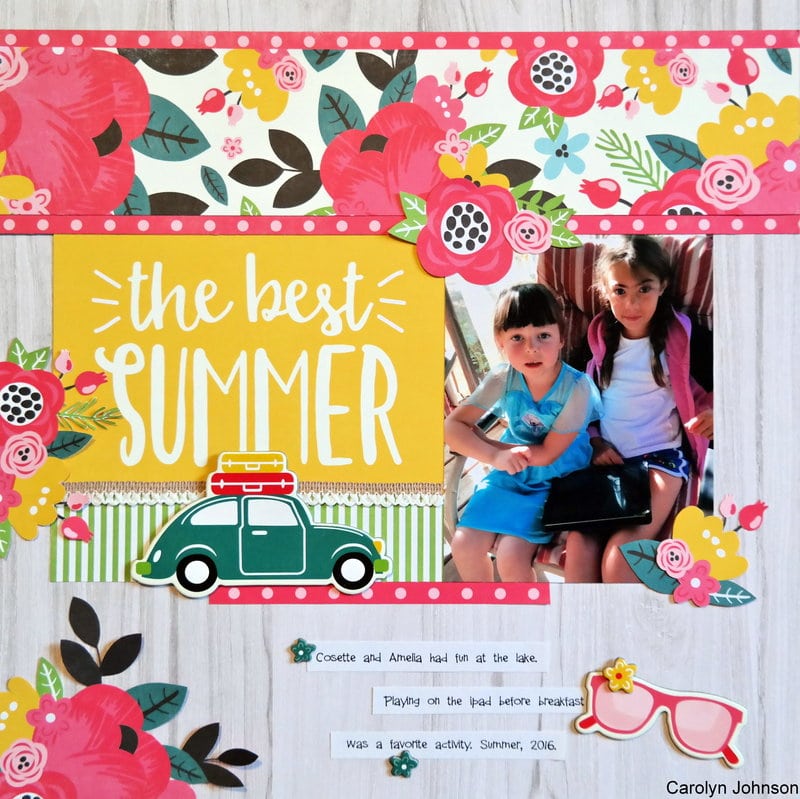 Scrapbook Layout
July 2018 Summer Layout Inspiration
Project Inspiration for July's Kit
Summer is here and this bright, tropical and sunny collection is everything! This month's Summer Fun collection is perfect for all your summer day memories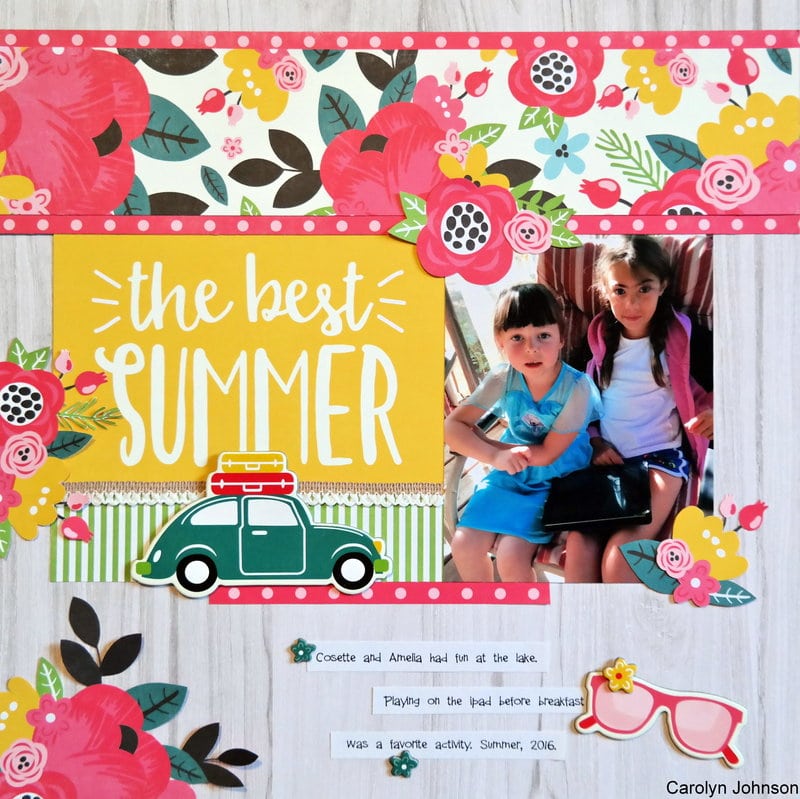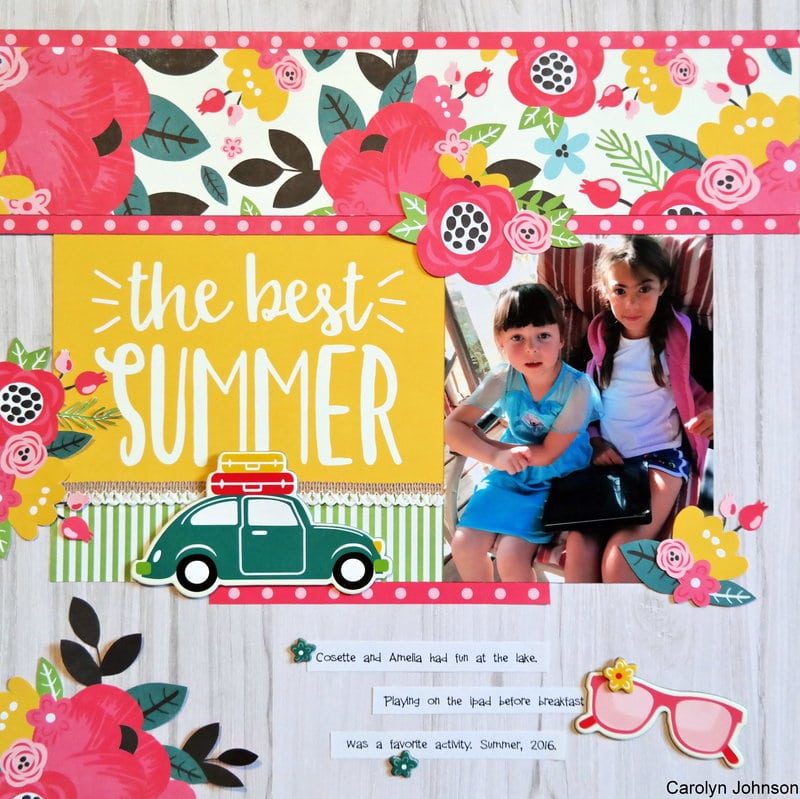 This layout comes from Carolyn Johnson at Scrapbook.com.
To begin, the wood grain side of "Sweet Treats" is used as the background.
Next, the designer cuts a large strip of the floral side of "Summer floral" which is then placed on the polka side of "Summer blossoms" as shown. We love the additional border this adds to the layout.
Then, the designer cuts out more floral patterns from the "Sumer floral" paper, which is used as embellishments on the layout!
Then, "the best summer" comes from "4 x 6 journaling card page" included in the collection. We love the use of the additional embellishments from the sticker sheet.
Lastly, the designer adds some details from the memory they capture in this layout. We love how personal and creative this placement looks. Simply highlight your own layouts by jotting down some details on white cardstock and then cutting out each statement and staggering the placement!
Share your crafts with us on Facebook, on Instagram, and on Pinterest. Share with others using #scrapbookingstore on both Instagram and Facebook. We'd love to see what you're up to!
GET OUR MONTHLY KITS DELIVERED TO YOUR DOOR!