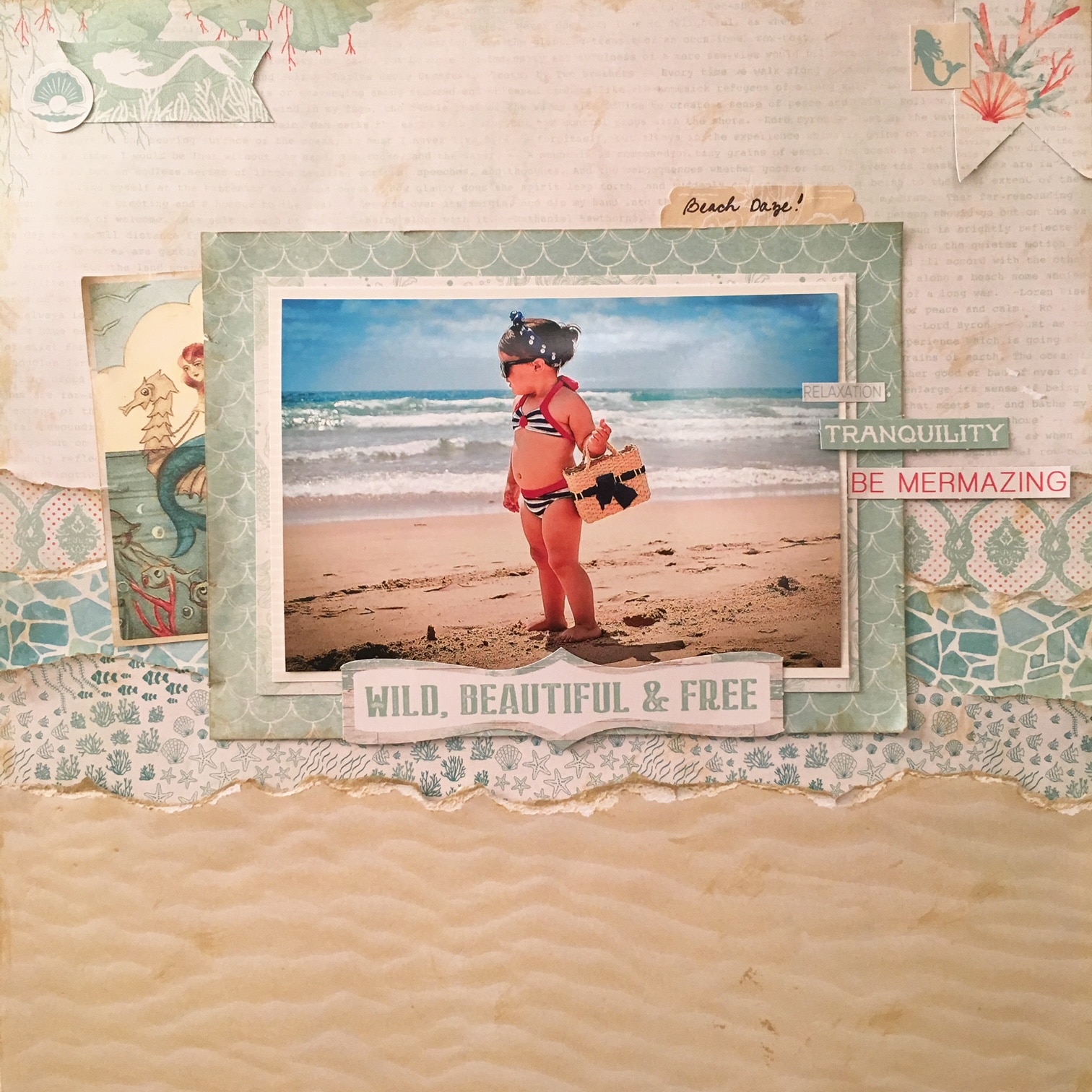 Monthly Kit Layout
May 2018 Scrapbook Layout Inspiration
May is here which means Summer is around the corner and this beach inspired collection is everything you need! This month's scrapbook layout inspiration includes sea, sand and so much crafting, let's get right to it!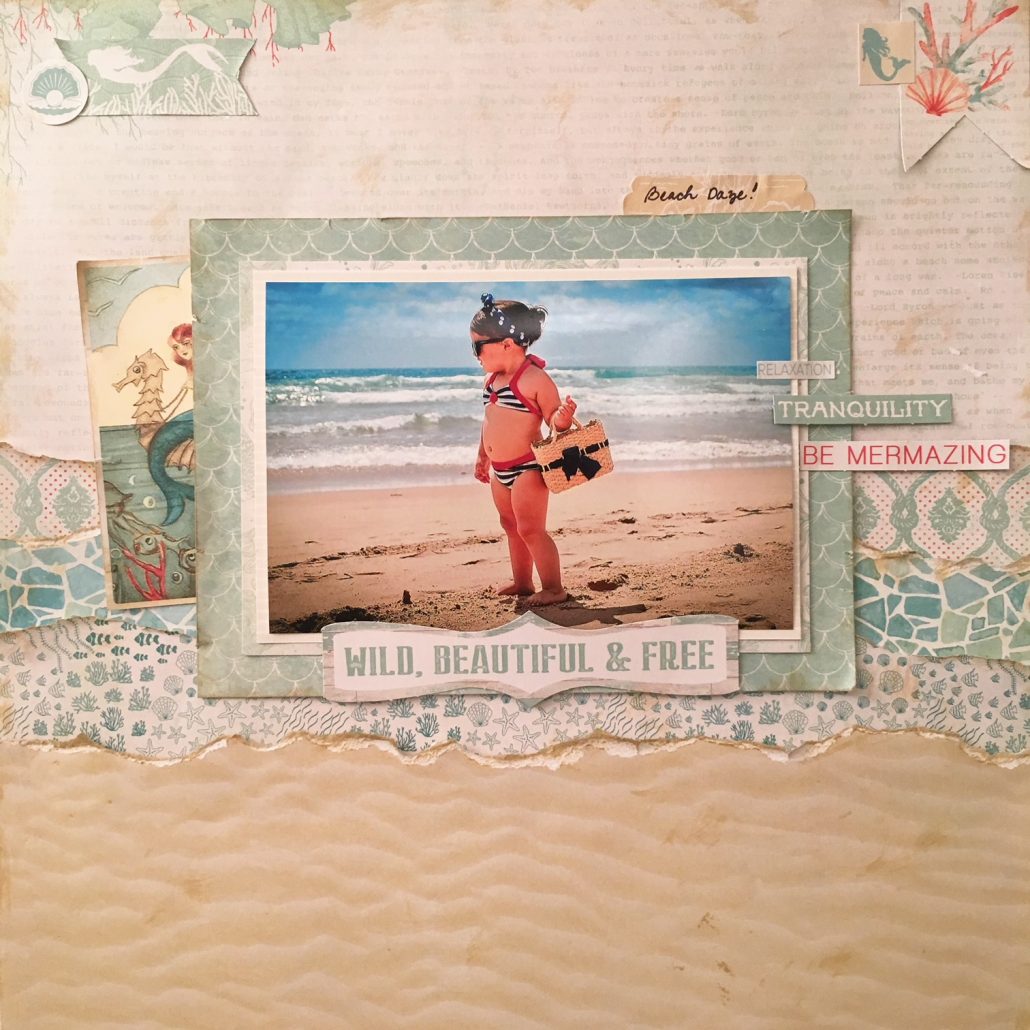 This is a scrapbookinstore.com exclusive layout created just for our subscribers by our designer.
To begin, the sand striped side of "Sea Maiden Four" paper is the background.
Next, pick out the following papers to create the layered background: Sea Maiden One, Sea Maiden Two, Sea Maiden Three, and Sea Maiden Six.
Then, the designer uses a distressing ink pad in a sand color to create a vintage look. The distressed edges of the papers were created by gently tearing the paper. This creates a rustic and worn look which is so beautiful against the initial sand paper!
Layer the papers as shown from top to bottom. Next, the designer triple mattes the photograph on the white cardstock, Sea Maiden Three paper and then Sea Maiden Two paper. Multiple layers add great dimension.
Lastly, the designer uses the beautiful cut outs included in this months collection to embellish the layout as shown! Don't' forget the beautiful placement of the Journal card mermaid from Sea Maiden Eight paper.
Check out our blog for more inspiration from this month's kit at blog.scrapbookingstore.com.
Share your crafts with us at www.facebook.com/scrapbookingstorecom, on Instagram @ScrapbookingStore, and on Pinterest https://www.pinterest.com/scrapbookingst/.Share with others using #scrapbookingstore on both Instagram and Facebook. We'd love to see what you're up to!
[inbound_button font_size="20″ color="#e15ec4″ text_color="#ffffff" icon="" url="https://goo.gl/ZTa6Tf" width="" target="_blank"]GET MARCH'S KIT DELIVERED TO YOUR DOOR[/inbound_button]