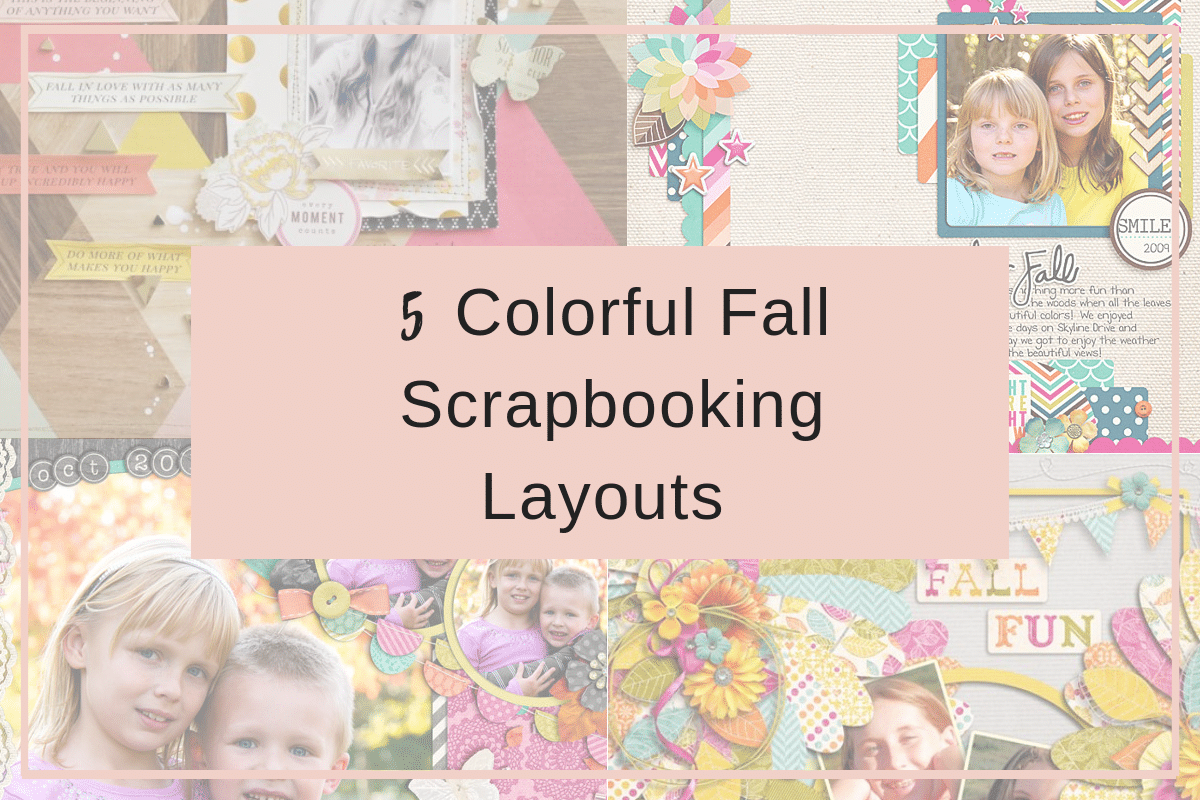 Scrapbook Layout
5 Colorful Fall Scrapbooking Layouts
Hey crafters! Temperatures are starting to drop which means that Autumn is right around the corner. We put together some inspiration for the season ahead with a little bit of summer twist: Colorful Fall Scrapbooking Layouts. That's right! Usually Autumn brings to mind the colors of orange, red, yellows, and browns but these layouts include many more bright, fun colors. Let's get right to them!
Colorful Fall Fun Scrapbooking Layout

How beautiful is this colorful fall scrapbooking layout? We love that the designer uses the traditional fall colors of oranges, greens, and hue of yellow while also adding some pops of color with subtle teal and pink.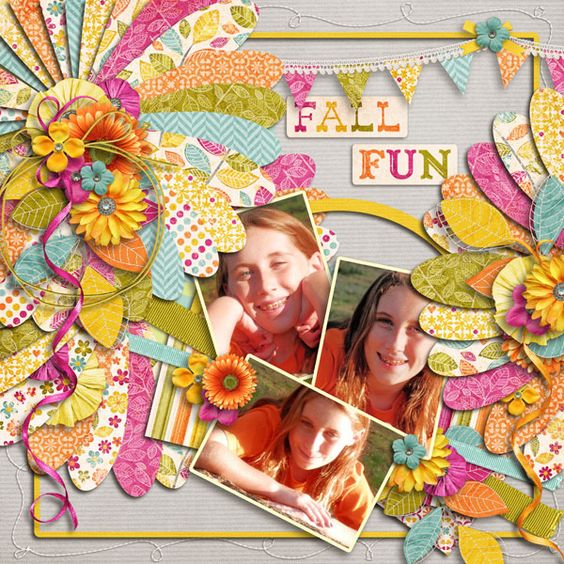 [Source]
2. Not-your-average Fall Scrapbooking Layout
Bright, white and still so right [for fall]! How creative and colorful is this fall scrapbooking layout? We also love the design and creative ways the leaves are displayed here. This layout really showcase how fall patterns and designs can be used with fun bright scrapbooking paper to create beautiful layouts.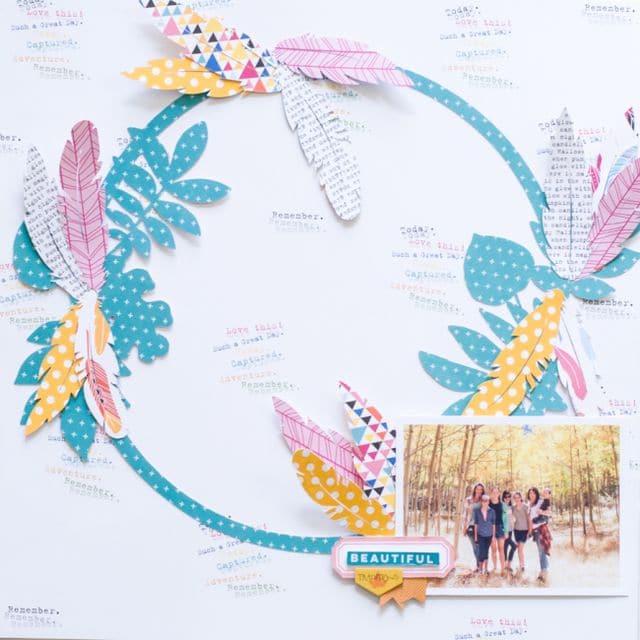 [Source]
3. Geometric Fall Scrapbooking Layout
This layout is just stunning! The wood grain geometric screams fall time while also incorporate additional warm, yet colorful paper throughout the rest of the layout. The little phrase tags and pops of color along the background is beautiful. We are so inspired by this layout, anyone else?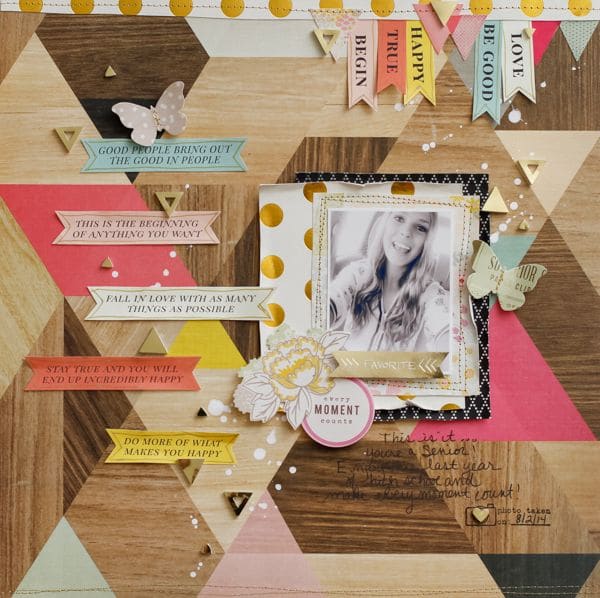 [Source]
4. Hello Fall Scrapbooking Layout
Who doesn't love colorful layouts like this one here? Pinks, teals, greens and orange really create a beautiful color theme to work from. The designer here does a amazing job of balancing all the colors on this layout. There is just the right balance in warm tons and bright color to welcome the Fall season.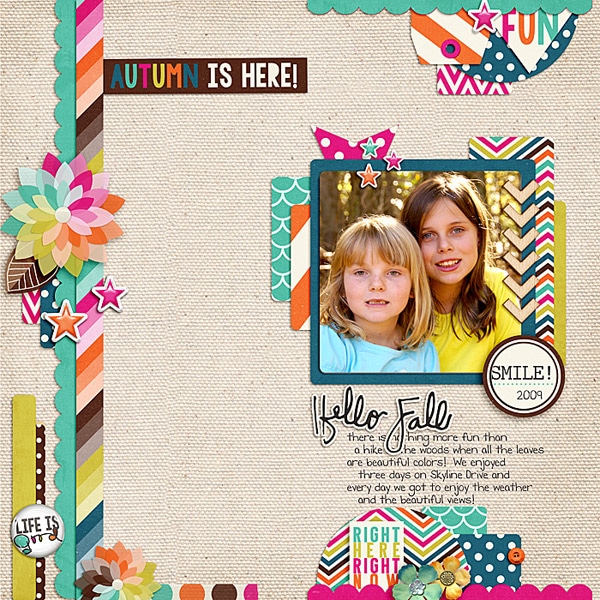 [ Source ]
5. Color-Fall Scrapbooking Layout
Have you ever seen such a fun scrapbooking layout for the fall?! This is one of our favorites. We love the dark colors contrasting with the pops of pinks, greens and orange in this layout. Also, how stunning is the design and use of embellishments by the designer — we just love it!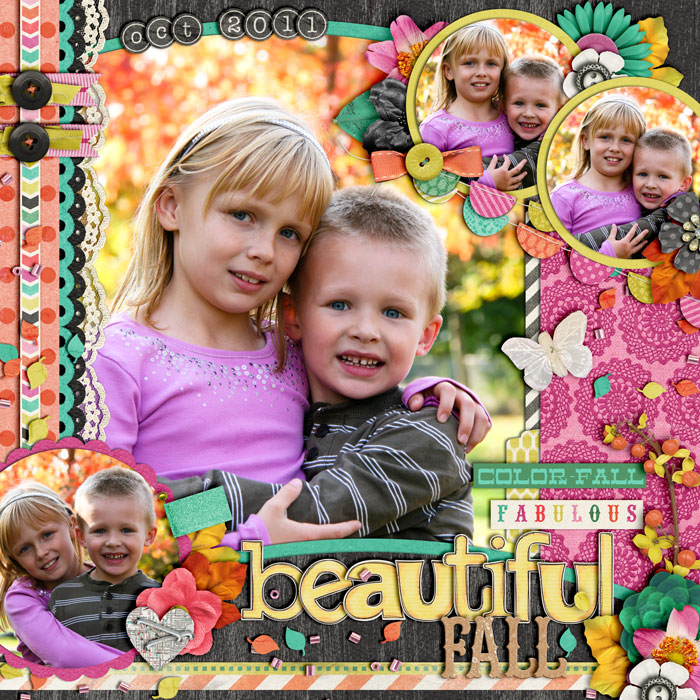 [ Source ]
We hope you these scrapbooking layouts inspire you to use a little bit more color as the season begins to change. Using our scrapbook kits, you can certainly create your own beautiful and colorful Fall scrapbooking layouts! Subscribe at https://scrapbookingstore.com/subscribe.
Share your crafts with us on Facebook, on Instagram, and on Pinterest. Share with others using #scrapbookingstore on both Instagram and Facebook. We'd love to see what you're up to!
GET OUR MONTHLY KITS DELIVERED TO YOUR DOOR!