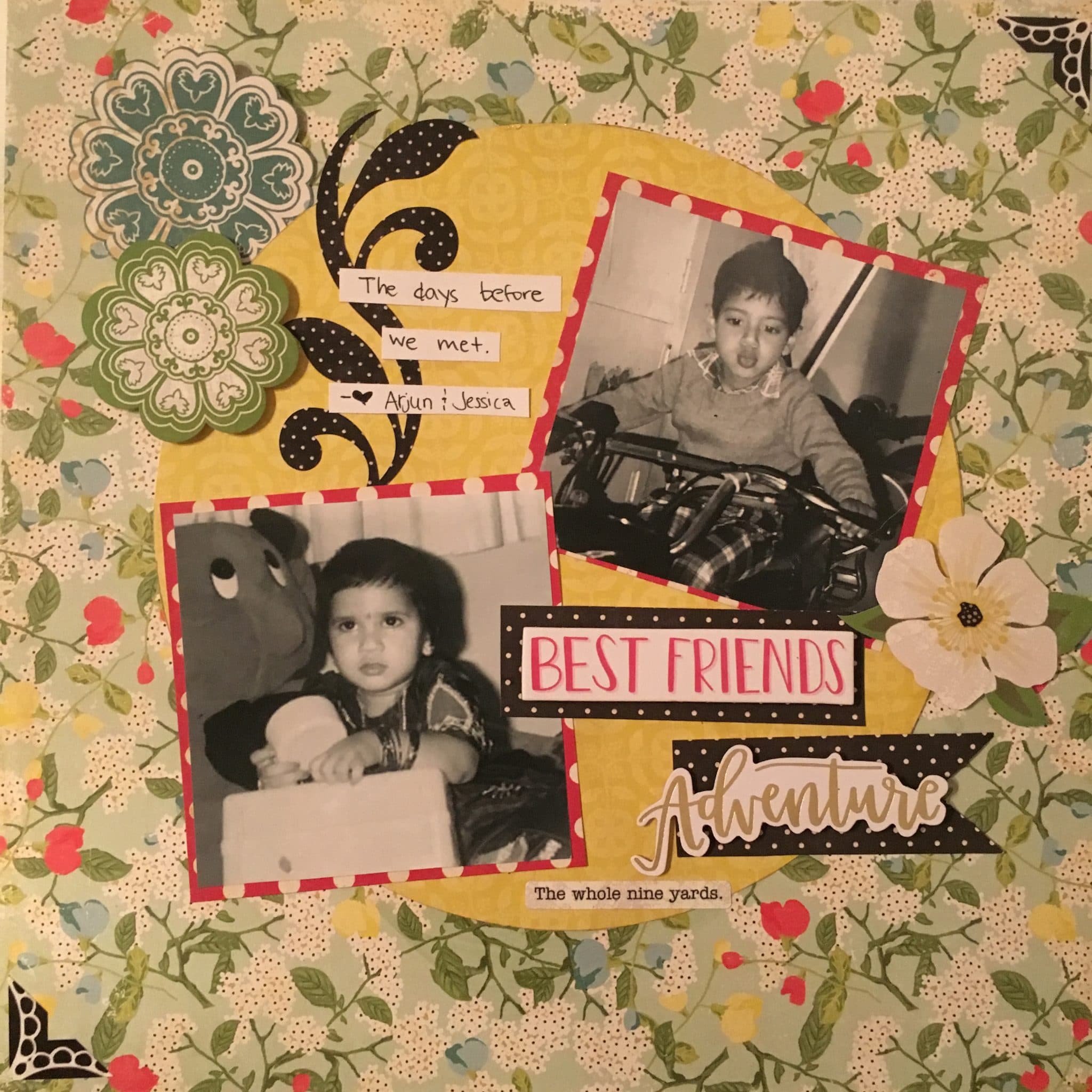 Scrapbook Layout
August 2018 Scrapbook Layout
August is here and this trendy and sophisticatedly vintage collection is simply amazing.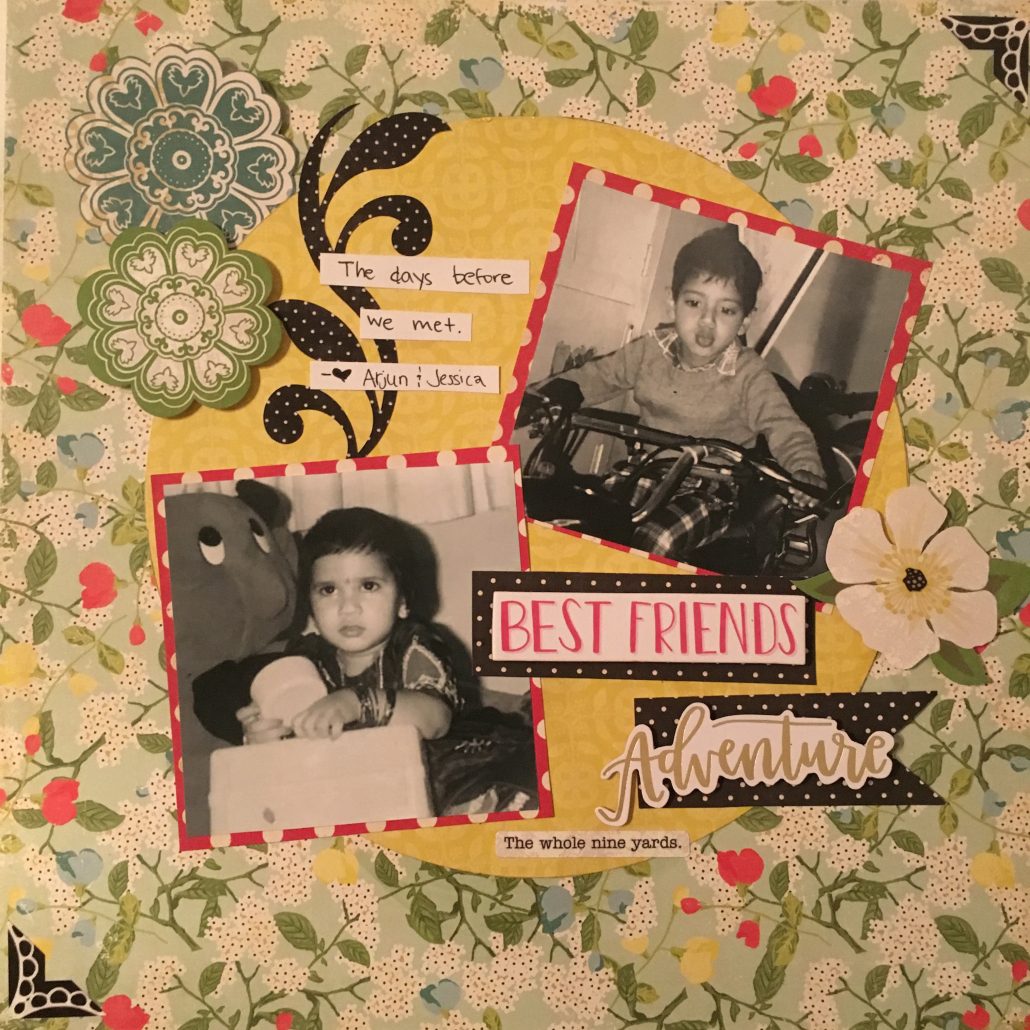 This month's For The Record collection is perfect for reminiscing through old memories and creating projects from memory lane.
This layout comes from a scrapbookinstore.com exclusive designer.
To begin, the wood grain side of "Fancy Floral", FTR12002 is used as the background.
Next, the designer cuts a large circle using, yellow side of "Lace stripes", FTR12008, paper. Craft hint: No fancy stencil? No worries — This circle was created using the bottom of small office trashcan!
Then, the designer mattes both photographs on the polka dot side of "Table Cloth", FTR12004, paper.  We love how the reds and yellow pop so well on the beautiful floral background.
Then it's time to embellish! The black/white photo corners, floral stickers, and black leafy sticker can all be found on the 12×12 sticker sheet included with every kit.
Lastly, The designer also adds some sweet personal writing on the layout using simple white cardstock cut into strips – we love this staggering technique and the personalization it adds.
Check out our blog for more inspiration from this month's kit at blog.scrapbookingstore.com.
Share your crafts with us at www.facebook.com/scrapbookingstorecom, on Instagram, and on Pinterest https://www.pinterest.com/scrapbookingst/. Share with others using #scrapbookingstore on both Instagram and Facebook. We'd love to see what you're up to!