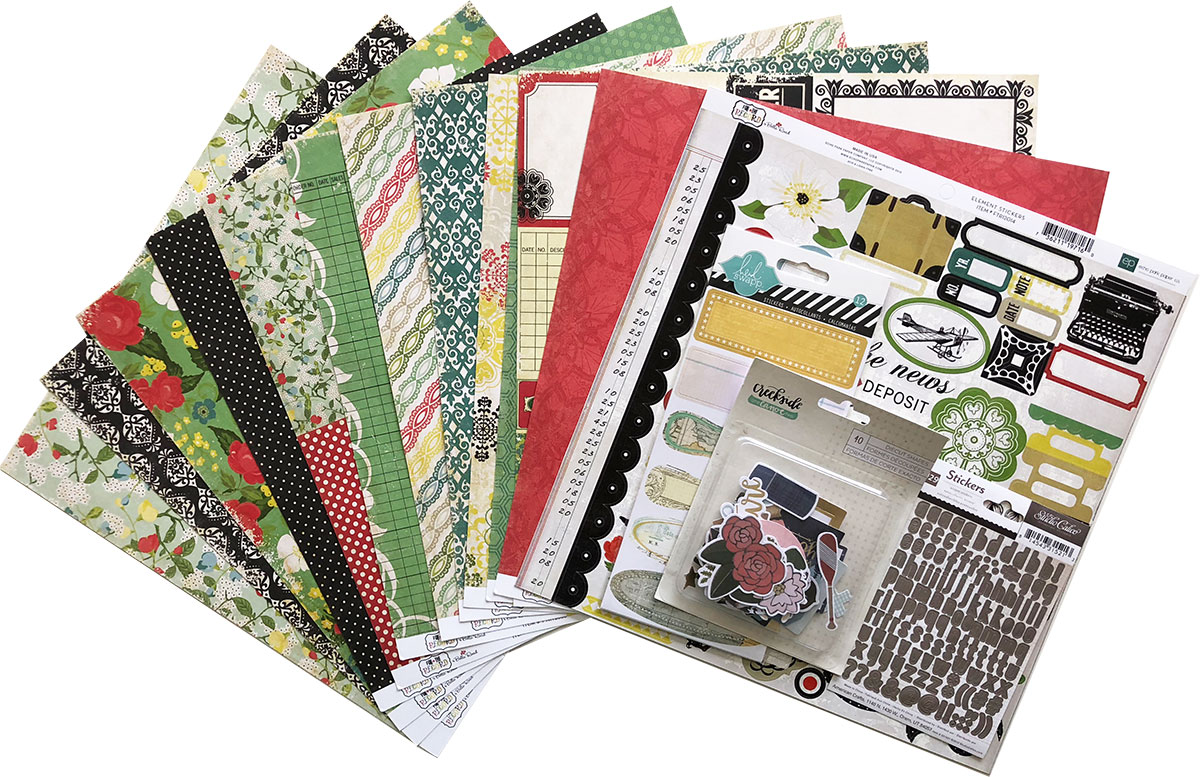 Kit of the Month
August 2018 Scrapbook Kit
August is here and we're excited to present this month's kit!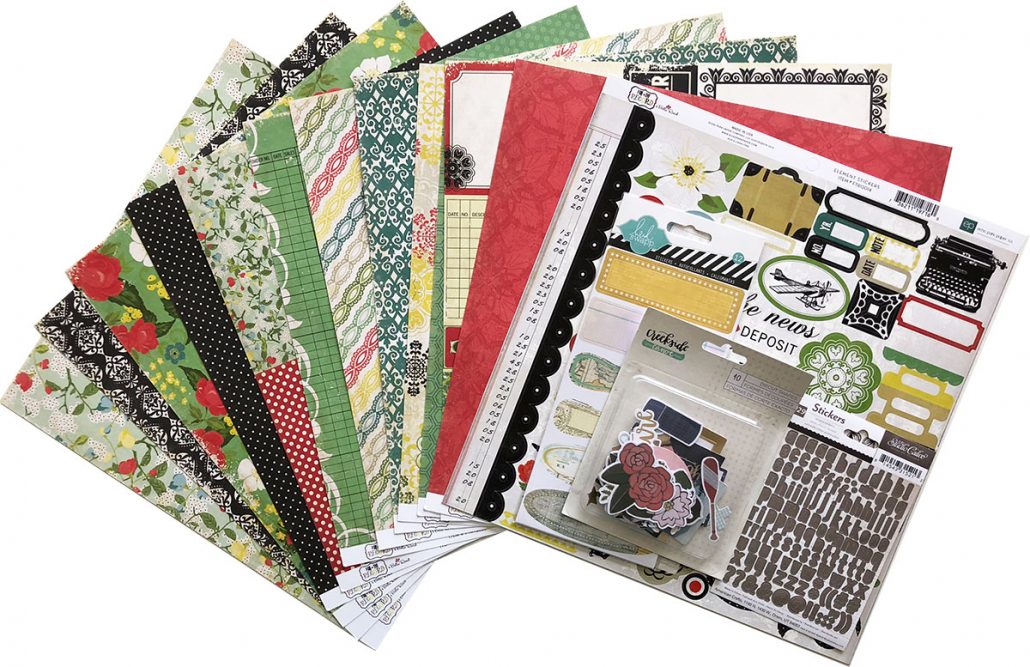 Inside you will find a colorful, sophisticated vintage – styled 12" x 12" Echo Park For the Record scrapbooking kit, along with beautiful inspiration on the other side.
We think you'll really enjoy crafting with this kit because it is so versatile. It contains a wide range of patterned paper which makes it a really great kit to experiment and try new projects with. This collection is perfect for capturing older memories with its classic patterns and papers. The papers in this collection trendy style paired with vintage elements to remember the past and document today's events with a twist.
Along with premium papers this month, you will receive a beautiful 12×12 sticker sheet!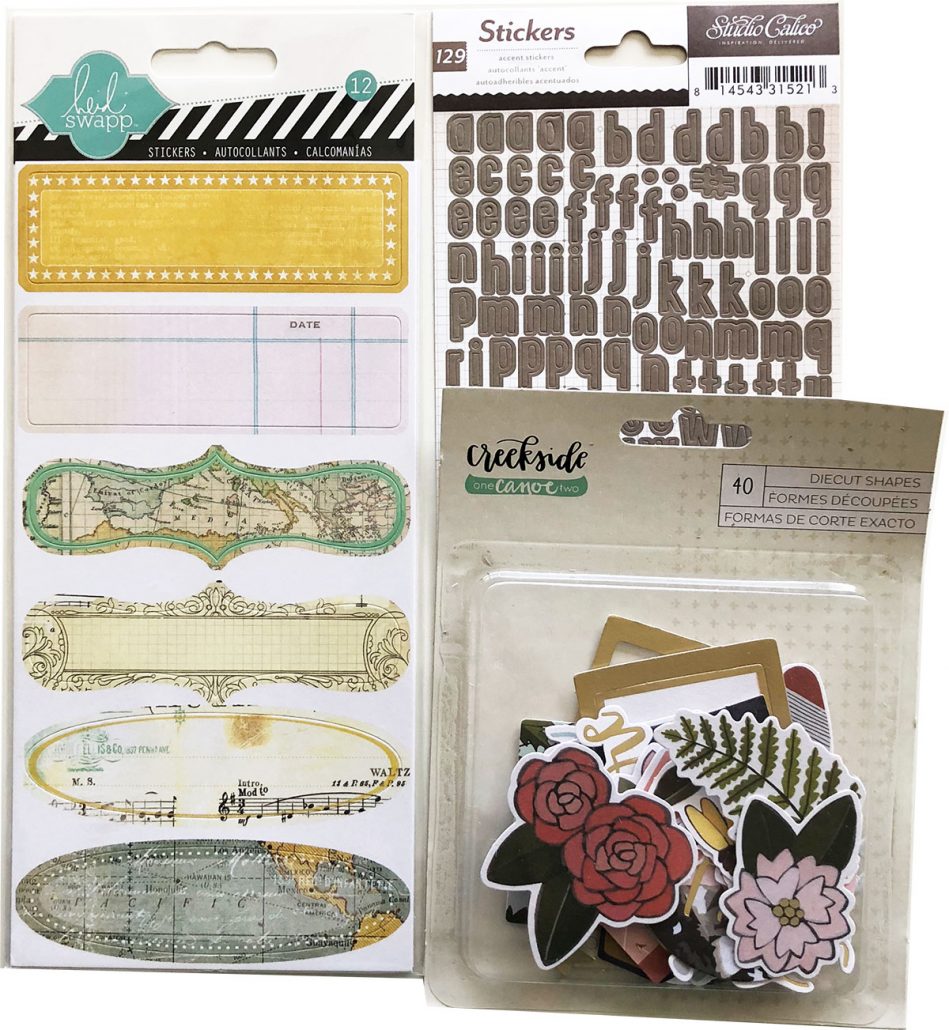 Upgraded Cutomers
For those customers who opted to double your stickers and embellishments, we've got some fantastic embellishments inside this month's package!
Studio Calico, Thataway Alpha Stickers , 129 pcs
Heidi Swapp, Tab Stickers, 12 pcs
American Crafts, Ephemera Gold Foil Die Cuts, 40 pcs
Some substitutions may occur.
Included in your package are the perfect upgrades to enhance your scrapbooking kit.
The Alpha stickers will be great for adding lettering to your layout that you want to emphasize. The light brown color matches the kit so well and it's always great to have extra alpha stickers, don't you agree?
The tab stickers are perfect elements to write memories on, while still adding a beautiful pop of interest to the page. The vintage style of these tab stickers will go beautifully with these pages and stickers!
Lastly, we simply cannot get enough of ephemera. The floral, mini frames and phrases will make a great addition to any page you create.
If you have not upgraded yet but would like to do so, please email us at info@scrapbookingstore.com.