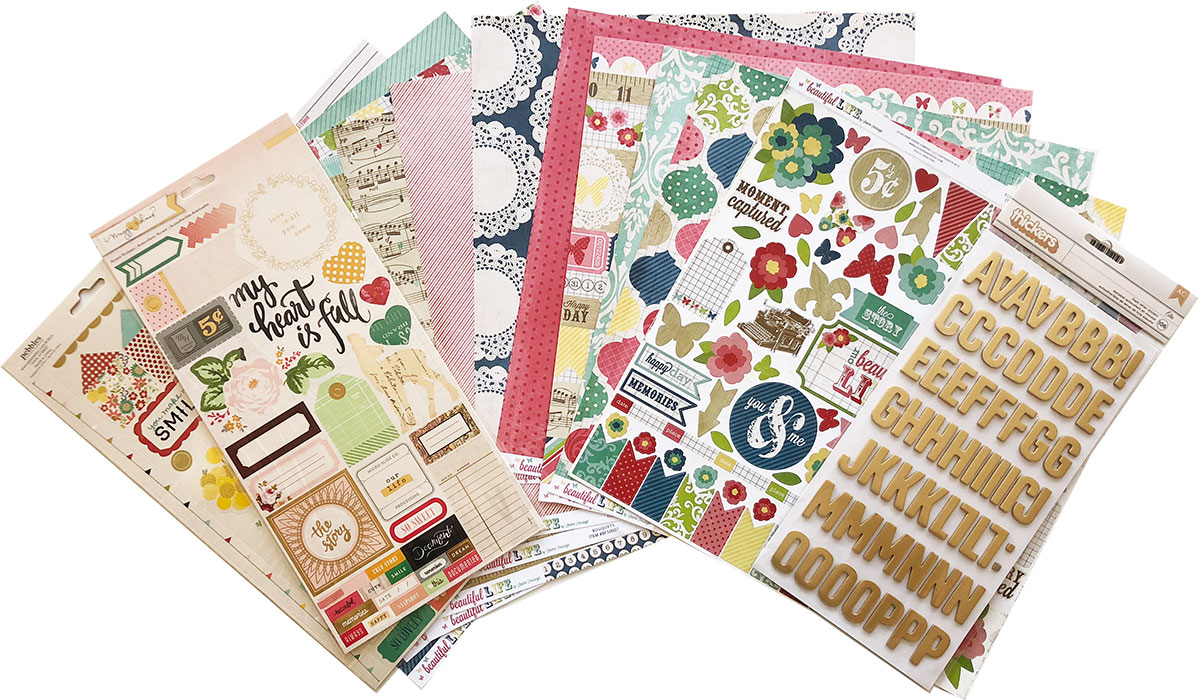 Kit of the Month
September 2018 Scrapbook Kit
September is here and we're excited to present this month's kit!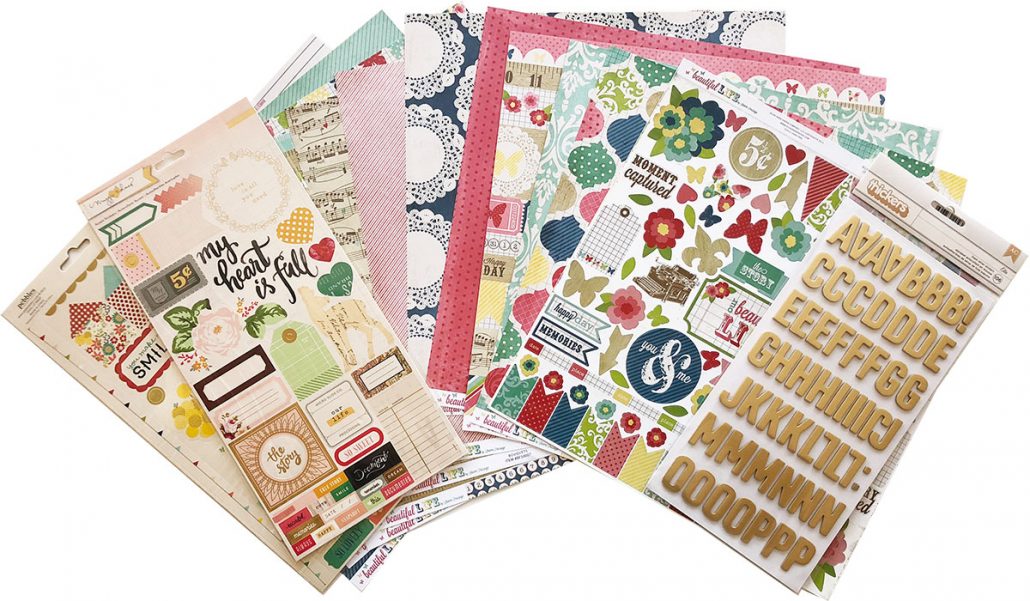 Inside you will find a colorful, bold and blossoming 12" x 12" Echo Park Beautiful Life scrapbooking kit, along with beautiful inspiration on the other side.
You will love all the colors, patterns and papers included in this collection.  It includes 12 double-sided papers, which are patterned with musical notes, flowers, butterflies, hearts, stripes and more. This collection encourages crafters to capture memories of family, friends and fun times. It's bold yet feminine colors of pinks, greens, blue and are simply beautiful.
Along with premium papers this month, you will receive a beautiful 12×12 sticker sheet! The sheet includes details such as labels, tags, flowers, titles, and detail embellishments to customize your creations.
Check out the YouTube video below to see the whole kit reveal!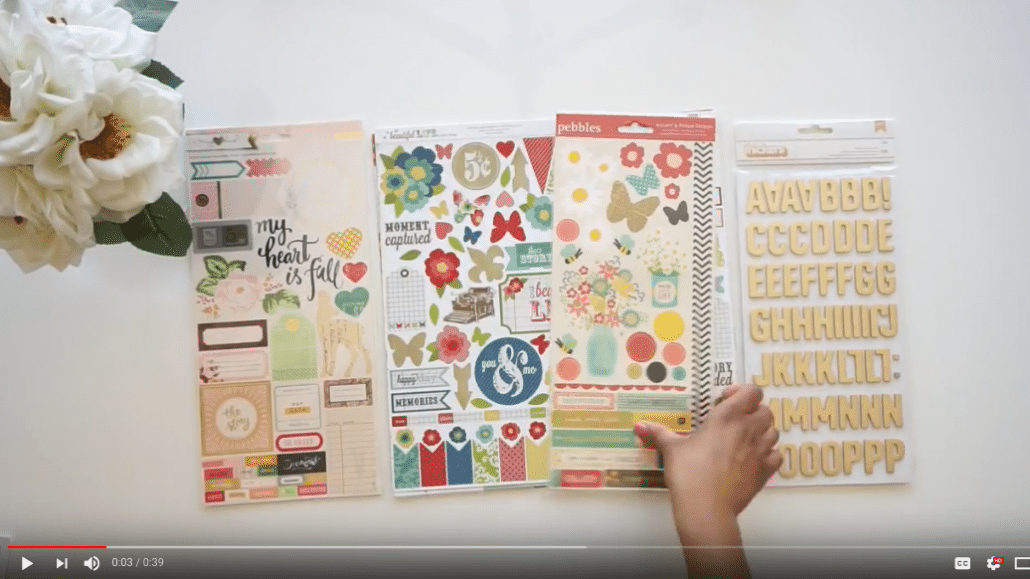 Upgraded Customers
For those customers who opted to double your stickers and embellishments, we've got some fantastic embellishments inside this month's package!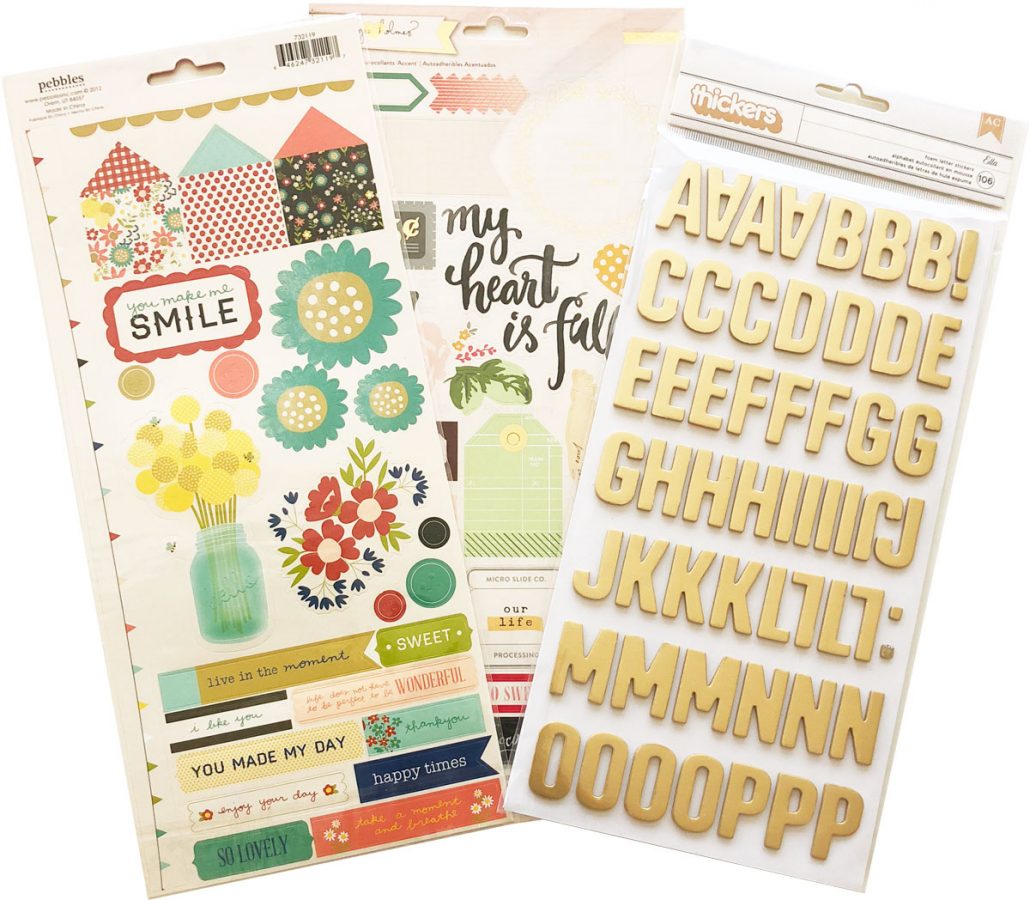 American Crafts, Ella Thickers, 106 pcs
Pebbles, Accent & Phrase Stickers, 2 sheets
Maggie Holmes, Accent Stickers, 2 sheets
Some substitutions may occur.
Included in your package are the perfect upgrades to enhance your scrapbooking kit.
The gold alpha Thickers are simply beautiful! The foam letters are perfect for creating titles and highlighting key details of your layouts like dates, names, or places.
The accent and phrase stickers look like they are originally part of the beautiful life scrapbooking kit so we just had to include them for you. We love the detailed phrases and beautiful elements of flower arrangements, buttons, and labels on this sticker sheet.
Lastly, we had to include some more gold foil goodies. The Maggie Holmes sticker sheet includes stunning tags, labels and stickers to enhance your layouts. It also includes the most gorgeous black and white mini alphas!
If you have not upgraded yet but would like to do so, please email us at info@scrapbookingstore.com.