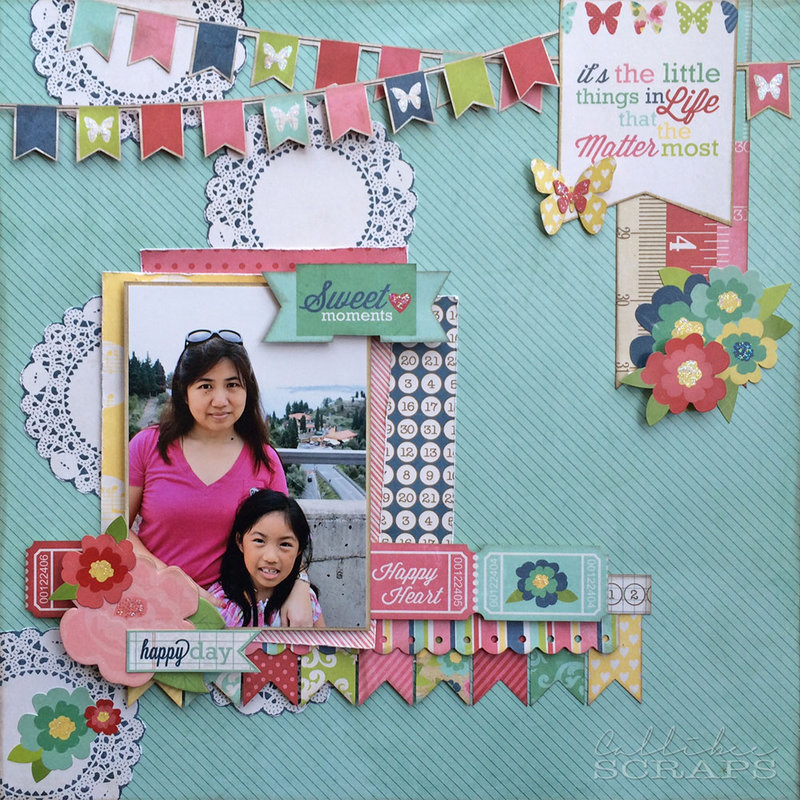 Scrapbook Layout
September 2018 Scrapbook Layout
September is here and this beautiful and elegant scrapbooking kit is sure to make you smile. This month's Beautiful Life collection is perfect for capturing any memories with friends, family and whenever you have a good time.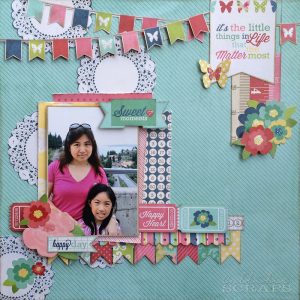 This amazing layout inspiration comes is created by designer Callibeescraps. She calls this layout "Sweet Moments" and we totally agree! Her website is callibeescraps.blogspot.com in case you want to check it out.
To begin, the teal side of "Doilies", BF50002, is used as the background.
Next, she cut out the gorgeous doilies from the patterned side of "Tickets", BF50009. These are staggered going down the left side of the layout. Afterward, two banners are cut out from the "Banners" paper, BF50010. These are placed across the top of the layout as shown. We love the way these layers stand out.
Then, the designer uses the phrases tag from the "Journaling Cards", BF50005 paper. An additional tag is layered underneath using the "Rulers" paper, BF50006. Next, she cut out additional borders from the "Borders" paper, BF50011.  The photograph is layered on various patterned papers that continue with this creative technique.
Last are the embellishments. The clusters of floral, phrases tags, and butterfly stickers can all be found on the 12×12 sticker sheet included with every kit.  We will be featuring more layouts from various designers using September's kit, so please follow us on Instagram @scrapbookingstore.com.
Share your crafts with us at www.facebook.com/scrapbookingstorecom, on Instagram @ScrapbookingStore, and on Pinterest https://www.pinterest.com/scrapbookingst/.Share with others using #scrapbookingstore on both Instagram and Facebook. We'd love to see what you're up to!