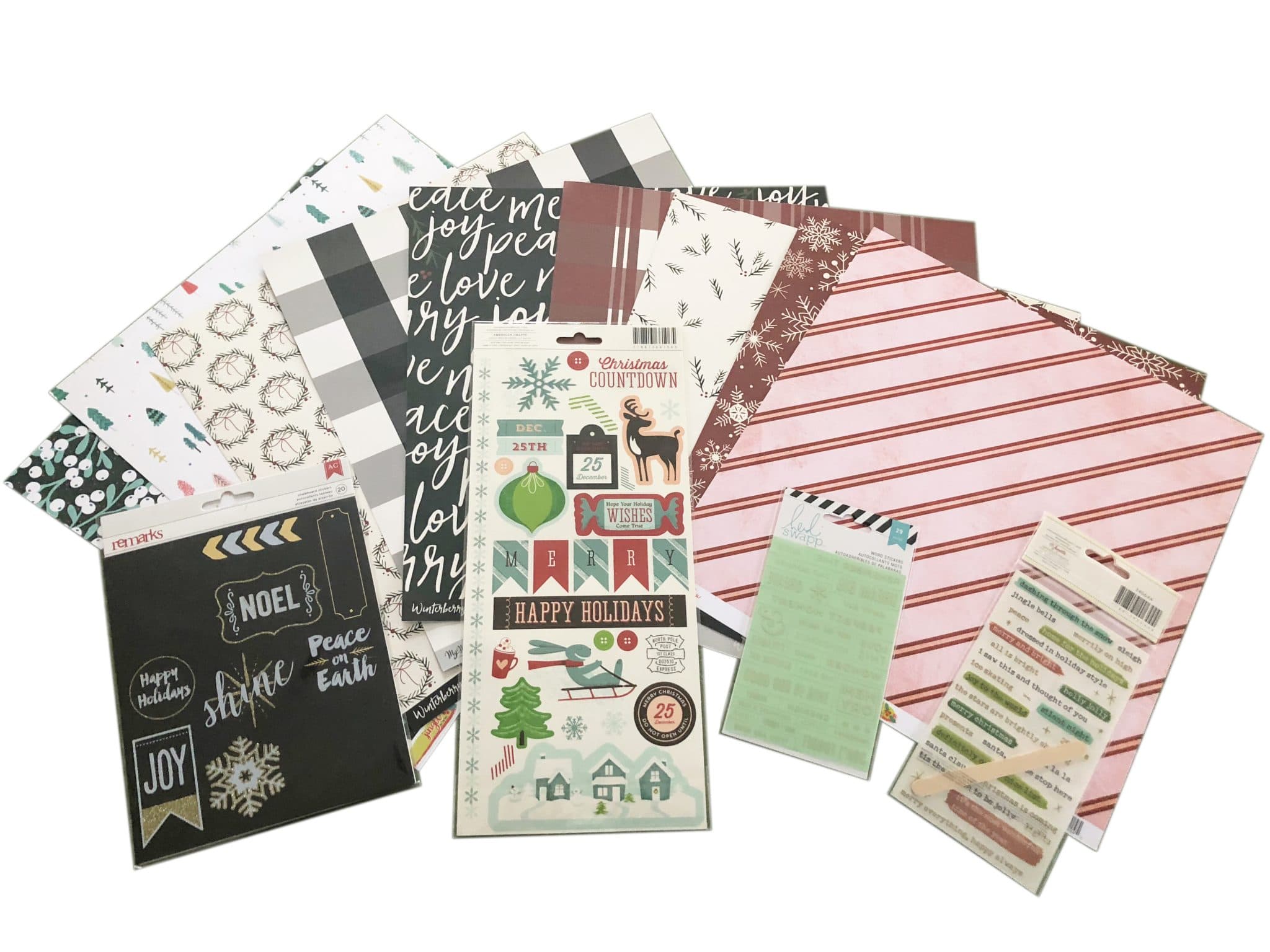 Kit of the Month
December 2018 Scrapbook Kit
December is here and the holiday season is officially upon us! We are so excited to tell you about this month's kit!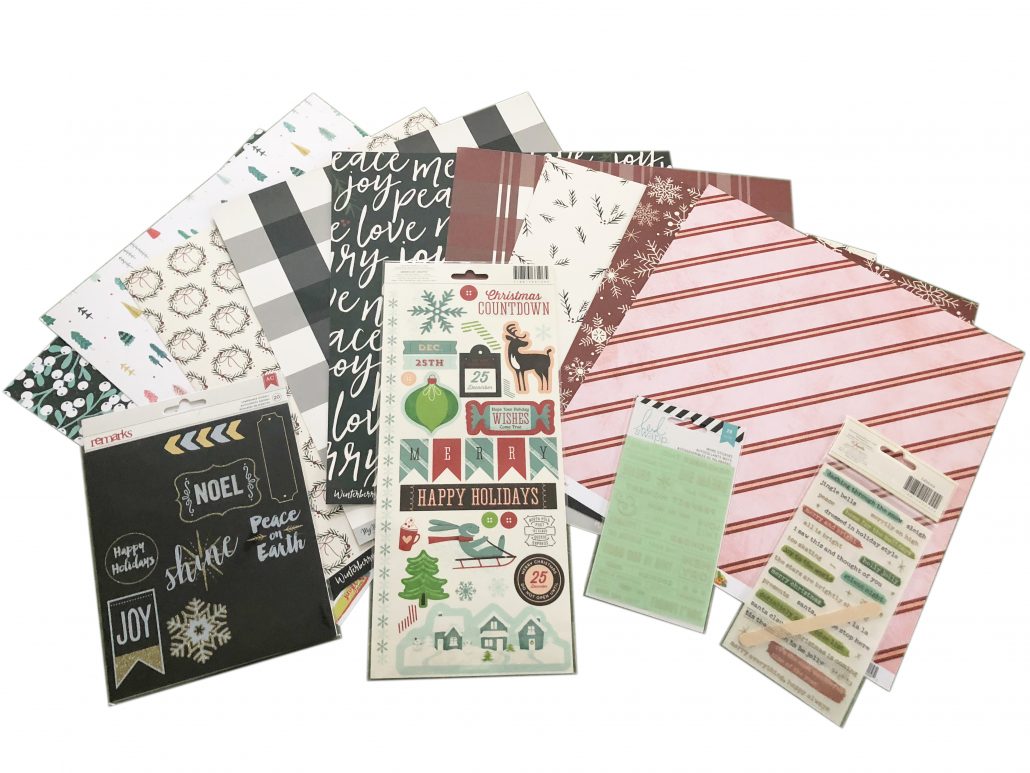 Inside you will find a festive, holiday-themed 12" x 12" My Mind's Eye scrapbooking kit, along with beautiful inspiration on the other side of this sheet.
You will love all the colors, patterns and papers in this collection.  It includes papers from both the Winterberry collection and the Jingle All The Way collection, giving you the best of both worlds! These collections celebrate the holidays, winter and all things that remind us of December. We think you'll find the Jingle All The Way collection to be more playful and festive while the Winterberry papers are more classic in style.
Along with premium papers this month, you will receive a coordinating sticker sheet full of 63 playful winter, Christmas and general holiday themes.
Check out the YouTube video below to see the whole kit reveal!
Upgraded Customers
For those customers who opted to double your stickers and embellishments, we've got some fantastic embellishments inside this month's package!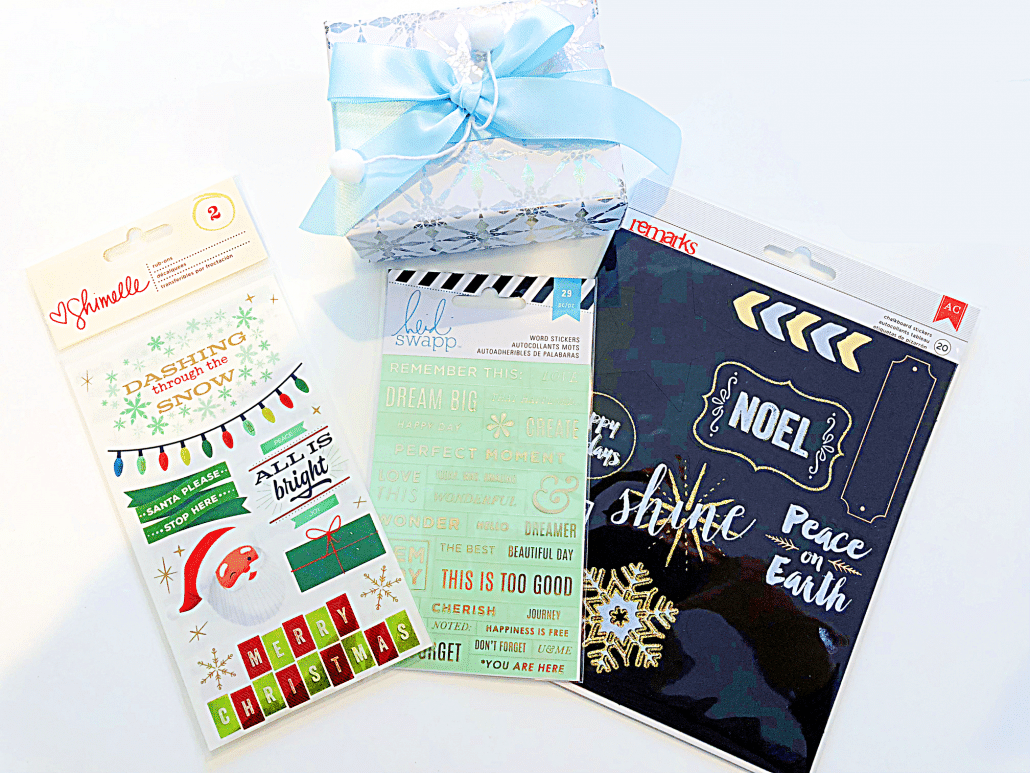 American Crafts, Holiday Word Stickers, 20 pcs
Shimelle, Holiday Rub-On Embellishments, 2 sheets
Heidi Swapp, Mint & Gold Word Jumbles, 29 pcs
*Some substitutions may occur.
These are the perfect upgrades to enhance your scrapbooking kit.
The American Crafts Holiday Word Stickers are full of glittery fun to add some flare to your designs.
The Holiday Rub-Ons add some classic cheer with fun Christmas lights and other words and phrases that we associate with December memories.
Lastly, are the Heidi Swapp stickers, which will bring some warm gold & mint colors into your design. If you don't want too much of a holiday theme but would still like warm, frosty colors to use, then these are your perfect go to!
If you have not upgraded yet but would like to do so, please email us at info@scrapbookingstore.com.