Cards
Genius Little Gift Idea
Make sure you "Like" us on Facebook to be updated with all the fantastic tutorials, innovations and photos to inspire your scrapbooking.
These days clever DIY crafting ideas will lend a better pick-me-up than a strong cup of coffee. Once the creative juices get cookin, there's no stopping me. This adorable idea of a tea pocket card did just that. From the crafter: "A little tea-bag is hardly a gift but if it is presented in a little card with a pocket, it could bring a smile to somebody's face." COULDN'T HAVE SAID IT BETTER MYSELF!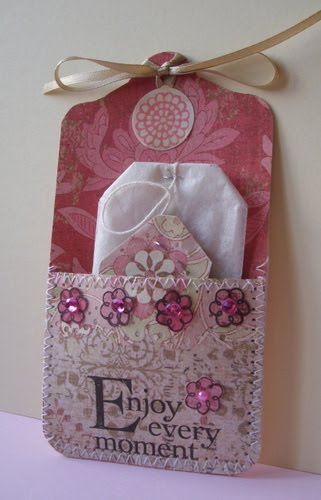 Check out the original source: http://myscrapbasket.blogspot.ca/2009/12/tea-pocket-cards.html
If you like this idea you can find more by "Liking" our Facebook page.